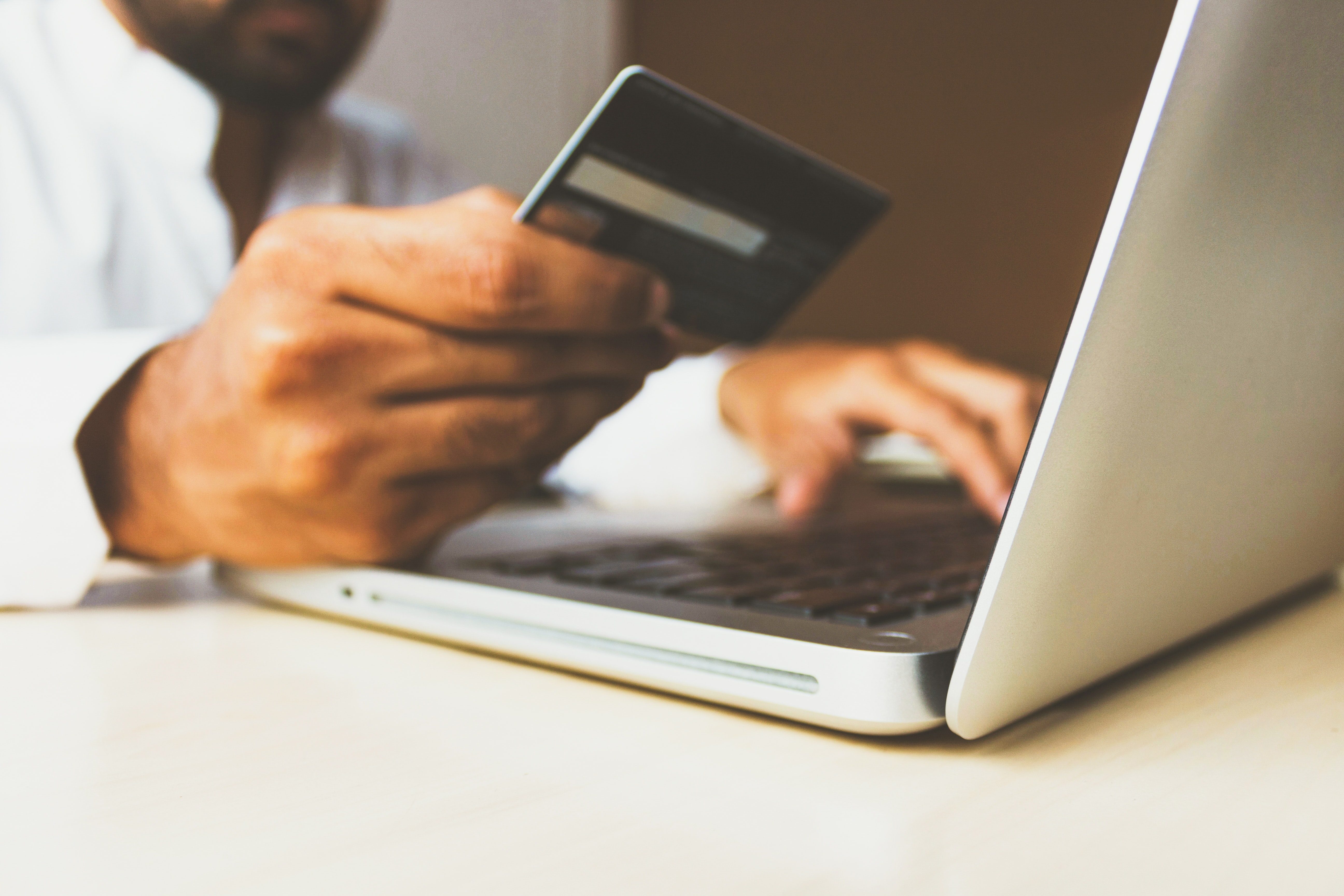 Mobile eCommerce is the latest branch of online sales to emerge from advancements in technology. Businesses everywhere, whether online only or online and in-store, are transforming their eCommerce techniques to fit with the future of retail: Mobile eCommerce.

What is Mobile eCommerce?
Mobile eCommerce refers to the act of performing commercial activities over a mobile device, such as a mobile phone or tablet.

It is a branch of eCommerce, but the main difference is that the activities can be completed on the go. You no longer have to go on your computer to visit a company's website - you can do it on your phone while you commute to work.

Mobile eCommerce has rapidly become an integral part of everyday life for many people. From online banking to digital boarding passes and public transport tickets, mobile eCommerce is making what was previously a complex task a much simpler one.

Mobile eCommerce businesses need to effectively communicate to customers. To create a seamless customer experience, you must notify, inform, alert or remind customers about their online transactions. Every stage of the customer life-cycle - including before, during and after online purchases - requires The fastest, and cost-effective and most efficient way to send eCommerce mobile marketing communications to customers is via SMS or text messaging services. SMS open rates are much higher than email marketing. In fact, over 93% of SMS messages are opened within 30 seconds, compared to email at 21%. SMS services such as SMSGlobal's bulk SMS platform are perfect for businesses to integrate with their existing business systems, processes and plans.

Because of what we can already achieve online so quickly, mobile eCommerce can be added to any business plan. A quick online search will find you a free online waiver service, meaning you can create and complete any form of agreement your business needs on the go already. So why not make the entire transaction process just as simple?

You'll certainly appeal to potential customers a lot more, as evidenced below.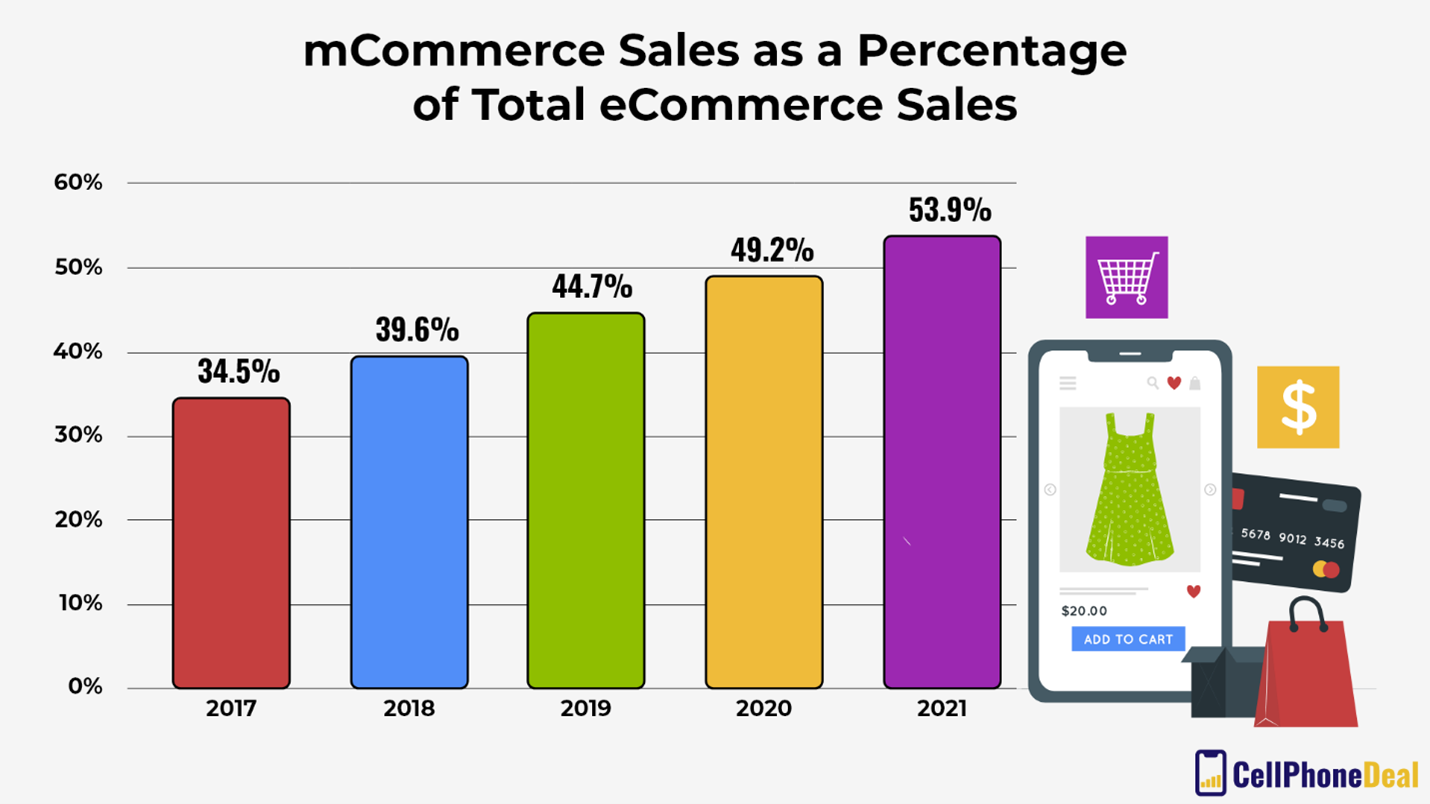 Image sourced from cellphonedeal.com.
Why Should I Prioritise Mobile eCommerce?
Mobile eCommerce will instantly expand your potential customer pool and help you with building brand loyalty - in a world with so much competition, this is something on the top of every business' list.
Simplified transactions
By prioritising mobile eCommerce, you are simplifying the searching and transaction process for consumers.

The use of autofill on mobile devices means consumers can input their search criteria quicker than over your traditional computer keyboard or from searching through a brochure. As someone's personal mobile device gets to know them, it will also suggest their most frequently searched for terms, making the process appear more personalised.

The transaction process is not only simplified through optimised mobile eCommerce, but is a lot more accessible. With the rise of systems such as GooglePay, ApplePay and PayPal, consumers prefer to shop in places where they can use their preferred method of payment - which is usually a simple tap or unlock option. When you put this alongside the ability to save debit and credit card details to mobile devices, it is easy to see why so many people are turning to online shopping.
Speedier transactions
If you decide to invest in creating a mobile shopping application for your business, or start selling on Etsy for example, you'll be doing yourself a favour.
Transaction processes on apps are much faster than those completed on a regular website on an internet browser. Because of this, consumers are starting to opt for in-app purchases to save time.
Having your products or services available to purchase or order via an app adds an aura of professionalism to your business too, as you look up to date.
If you create your own app, be sure to make iOS and Android versions (and make sure the software works on both!) so you don't lose out on any custom.
Improved marketing
Through the use of cookies, both your website and the consumer's device will learn what products or services they are after and market to them accordingly. The data that you collect on these users can help you create an effective SMS campaign. Repetitive marketing is one of the most popular ways of picking up new customers, and when these marketing ads are personalised, customers feel more compelled to buy.
You can easily adapt your eCommerce sales calendar to cater to more mobile campaigns too.
Have an app? Send push notifications that draw consumers back to your app. Use enticing language that gives them FOMO - one of the biggest pulls on the internet!
Want to instantly engage customers? Send bulk SMS, use a memorable dedicated number with a unique Sender ID, send custom eCommerce promotional sales and deals. Use MXT, SMSGlobal's bulk SMS platform or any other digital services offered by SMSGlobal, a world-class digital communications provider.
Business Instagram account? Encourage buyers to share photos of their purchases and reviews, and share them to your business account story. Potential customers prefer to hear what past customers have to say, rather than what you have to say.
Marketing with QR codes is a current trend that brings in-person consumers online. You can set up QR codes to direct people to your website or to automatically download a PDF file. However, if you opt for a QR code that automatically downloads a file, you'll want to shrink PDF file size so you don't put off potential customers by clogging up their storage space.
You can even create a digital business card by adding a QR code to physical cards or stickers and placing these in locations you're likely to find customers. This works especially well for freelancers such as digital artists or writers.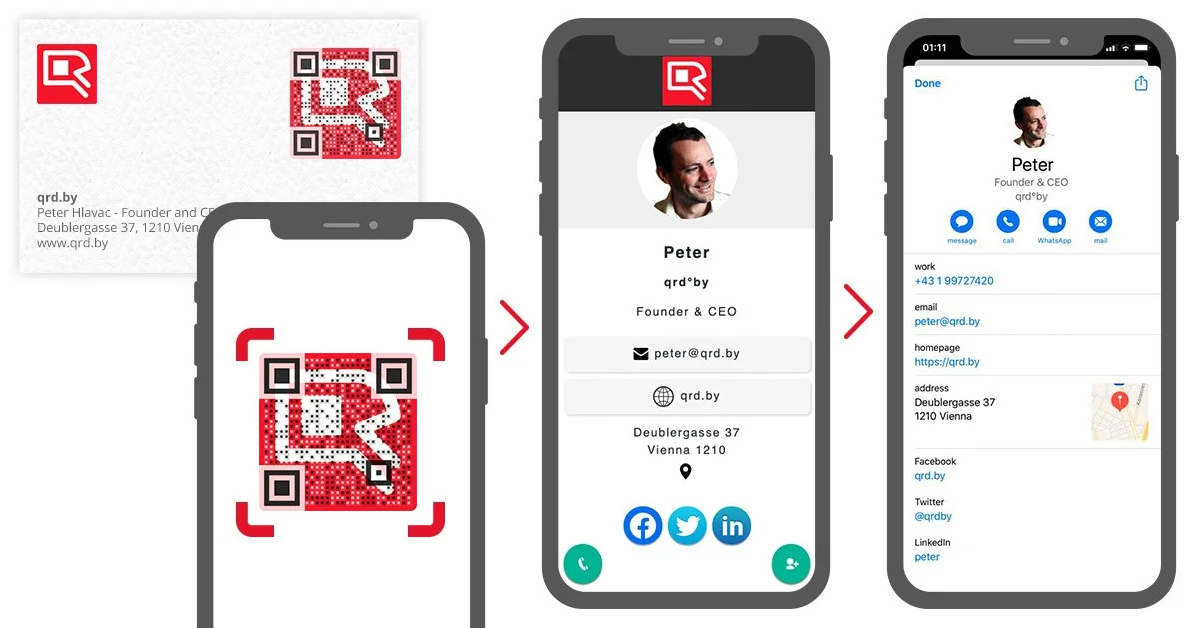 Image sourced from QRd.by
Optimising Your Storefront
Now you know why it's a good idea to get on board with mobile eCommerce, you need to know how to optimise your storefront to make it successful. Whether you have just an online store, or also sell in-store, there are changes you can make to create a mobile-friendly commercial process for yourself and your consumers.
Make social media your storefront too
Social media, and especially Instagram, has had a massive effect on the products that users see and are inspired to buy.
One of the most recent additions to the ever revamped Instagram app is the ability to tag products from your shop in your Instagram photos. This is an innovative way of marketing your products or services to newbies or loyal customers alike.
Seeing a product through an Instagram post can feel more natural than from your traditional website shop page. Moreover, this appeals more to in-the-moment buyers.
Sports teams, for example, will post a photo of a player in their jersey and add a link to purchase that player's specific jersey. So, if they've just scored a goal or made a great tackle, a fan might immediately want to buy their jersey.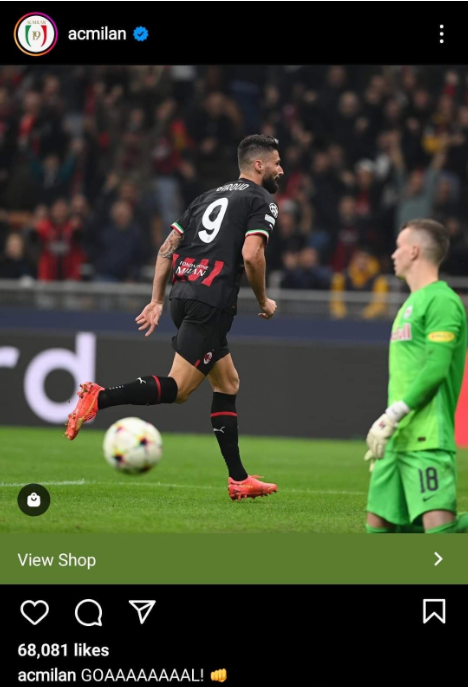 Image sourced from instagram.com
So, with Instagram being your storefront too, you'll get more in-the-moment transactions completed as you'll be able to take advantage of current events to market products.
Make your website mobile friendly
We've all experienced trying to navigate a webpage on mobile that's designed to be on a desktop size screen. It's annoying and kills your web traffic and conversion rate.
Optimise your website for mobile browsing!
Make sure there's a visible search bar on the homepage and implement drop down menus that don't make the page freeze.
Consider having product descriptions visible under the product image to reduce the number of taps a potential buyer needs to make.
The quicker the transaction process, the more attractive your online store becomes. And the more mobile friendly your online store is, the more times of the day customers can visit your storefront as they won't feel the need to access it on a desktop computer.
Essentially, optimising your online storefront for mobile devices is a great way of increasing web traffic.
Have a speedy checkout process
As mentioned earlier, mobile eCommerce makes completing transactions a speedy process - as long as you integrate it into your storefront!
Have as many payment options as possible available on your site and allow users to checkout as a guest. Although customer retention is important to anyone, some customers will only buy from you once (or at least only expect to buy from you once), so don't make the process more difficult than it needs to be for them.
For those who expect to purchase from you again, make the account creation process quick and easy. Many sites let users create an account by logging in with an account they already own, such as a Gmail or Facebook account. This appeals to users as it's one fewer password to remember.
Have downloadables available in different formats
Depending on what you offer, you might have downloadable information sheets available to (potential) customers, explaining pricing or containing instructions.
The two most popular formats for files are PDF or Word. Depending on what device somebody is downloading on, they may prefer one over the other due to device compatibility. Having both available shows you've considered everyone and put effort into your site.
It's easy to turn PDF into Word format and completing that step so your customers don't have to do it themselves will create grateful customers.
Conclusion
It is clear to see that getting on board with mobile eCommerce and optimising your storefront is the future of retail and marketing.
Making the most of mobile eCommerce allows you to be innovative and creative with your marketing, such as creative SMS text messages, while reaching customers you otherwise wouldn't have reached.
Modern day shopping can be an omnichannel process that is mostly finalised online, on a phone or tablet. Because of this, having your storefront optimised for such an activity is crucial.
About the Guest Author
Yauhen Zaremba - Director of Demand Generation
Yauhen is the Director of Demand Generation at PandaDoc, today's best digital signature software and document management system. He's been a marketer for 10+ years, and for the last five years, he's been entirely focused on the electronic signature, proposal, and document management markets. Yauhen has experience speaking at niche conferences where he enjoys sharing his expertise with other curious marketers. And in his spare time, he is an avid fisherman and takes nearly 20 fishing trips every year.