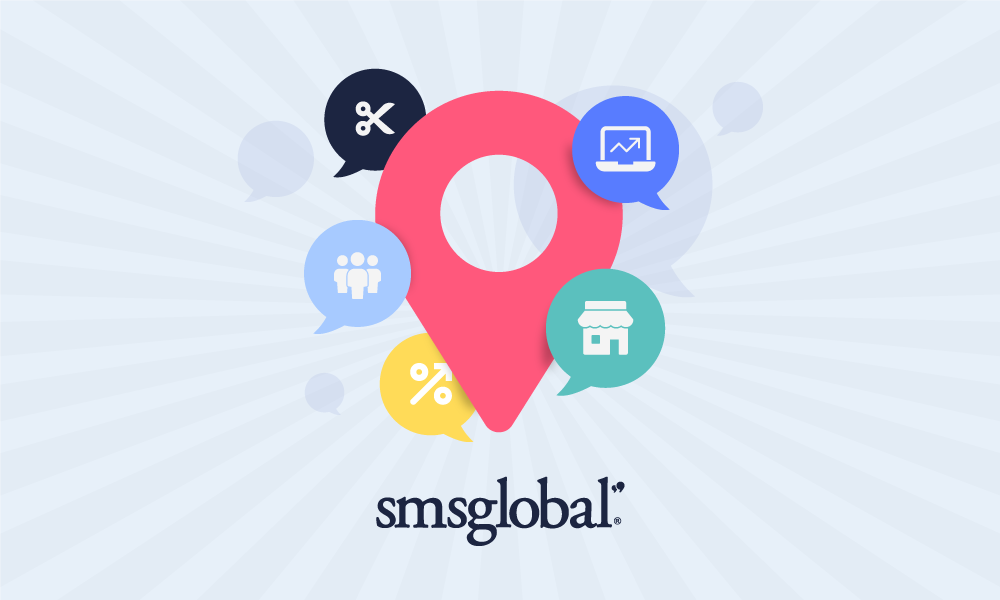 How to implement location-based marketing in your SMS strategy
According to GMSA, more than half of the world's population owns a mobile device, with that number expected to increase by 26% over the next two years.
GPS tracking systems come pre-installed with most mobile phones nowadays. Therefore businesses can be by a customer's side by implementing location-based marketing.
Location-based marketing is one of the most underutilised and least understood marketing strategies available. It's time we changed that.
The benefits of location-based marketing are aplenty. Not only is it low-cost and hyper-targeted, but it can be adapted to multiple channels, such as:
Mobile applications for location-triggered notifications
Search engines for local organic searches and paid advertising
Social media for check-in contests and trending locations
With so many options on the table, there are many location-based marketing channels. So, which channel offers the most bang for your buck in terms of reach, cost and customer engagement?
Look no further than SMS campaigns.
In this article, we'll explore the many ways your business can implement location-based marketing into your SMS strategy.
What is location-based SMS marketing?
Why should businesses take advantage of location-based SMS marketing?
Pros and cons of location-based SMS marketing
Top four ways to implement location-based SMS marketing

Create SMS opt-ins
Segment your subscribers
Leverage marketing automation platforms
Build workflow conversations

Start implementing location-based marketing in your SMS strategy
REQUEST AN SMS MARKETING CONSULTATION
Speak to our Communication Specialists and engage your audience
Book a live demo of our Business SMS platform to optimise your communication strategy today.
---
What is location-based SMS marketing?
Before we jump into specific tactics, we need to define what location-based SMS marketing is in the first place.
This is best illustrated with an example:
Let's say that, after catching the entrepreneurial bug, you decided to use your hard-earned savings to run a pizza chain. With a few years of hard work and many 12-hour shifts behind you, you've successfully built up a local clientele. Now you're wondering whether you've already tapped the total addressable market.
What if there was still plenty of room to grow? What if your monthly revenue record could become your average monthly revenue? That's where location-based SMS marketing can help your business boom.
Location-based SMS marketing is a combination of two marketing strategies: location-based marketing and SMS marketing.
Location-based marketing is any strategy that targets people due to their geo-location.
SMS marketing is when a company prompts its customers and visitors to opt-in to receive text messages and notifications.
So, why would anyone want to receive texts from a company? In other words, what's in it for the customer?
Related article: Location-Based Marketing - A Beginners Guide
---
Why should businesses take advantage of location-based SMS marketing?
Location-based SMS marketing allows you to target potential customers by location. For instance, you can send personalised text messages that incentivise customers to grab a slice at your local pizza shop.
Why does location-based SMS marketing work?
People love convenience. So if you're hungry, you're more likely to grab a bite at the nearest restaurant when you're feeling peckish. This applies to most goods and services, reaching your audience at a time and place when they'll be most receptive.
Another reason why location-based SMS marketing works is personalisation.
Simply sending an SMS with a promo code to your subscribers could be a massive waste of resources if you don't customise and segment your campaigns.
You want to avoid sending cold SMS messages as they might annoy subscribers and cause them to opt out of receiving SMS from you.
This is the power of location-based SMS marketing: send an exclusive offer to a potential customer at the perfect time and place.
Related article: Dynamic SMS methods to power up your bulk SMS campaigns
---
Top four ways to implement location-based SMS marketing
Now that you're fully aware of location-based SMS marketing's potential, let's explore four easy ways to implement this strategy for your business.
Create SMS opt-ins
Segment your subscribers
Leverage marketing automation platforms
Build workflow conversations
---
1. Create SMS opt-ins
SMS boasts some higher open and response rates than just about any other marketing channel. That level of engagement can only be maintained if your subscribers remain engaged and want to hear from you.
As long as they voluntarily signed up for your SMS campaigns, you can be sure that they will be happy to receive relevant promotions from your business. So, to build an engaged list, you need to create a way for people to opt in to your SMS marketing campaigns. The two easiest opt-in methods are:
Asking customers for their phone number in-store.
Building a website form with a "phone number" field for users to fill in.
Ensure your business is compliant with local regulations when opting in contacts to receive SMS marketing messages.
Keep in mind that since phone numbers are highly personal, people will only be willing to share this info if they are adequately incentivised. Examples of incentives include:
A lead magnet that you will share with them through email or SMS, which can be an ebook, checklist, template, and so on.
Sharing the best deals and discounts to new and existing customers through SMS helps entice your audience to convert.
Related article: SMS Marketing and Compliance; get ready or get left behind!
---
2. Segment your subscribers
When it comes to location-based SMS marketing, personalisation is the name of the game. If you're already familiar with building an email list, you know that the primary way to personalise messages is to segment your subscribers.
In this regard, location-based SMS marketing is no different. Segmenting your SMS subscribers is particularly essential if you operate a business with multiple locations.
Let's drive this concept home with an example:
You have three cafes in the city with one of them located on the city's Northside, another on the Eastside, and the last is downtown. Instead of sending the exact same promotion to all of your SMS subscribers across the city, you could create offers that are exclusive to each location.
The law of supply and demand states that the lower the supply (i.e., the more exclusive), the greater the demand (which equals more sales). But how do you segment subscribers via SMS?
Let's explore the two main ways to do this:
Using location-specific keywords
Using area codes
Segment contacts by location-specific keywords
You can prompt new subscribers to verify their phone number by texting back a keyword that specifies their location with location-specific keywords. For example, DOWNTOWNCOFFEE, NORTHCOFFEE, or EASTCOFFEE.
Segment contacts by area code
You could also use the area codes from your subscribers' phone numbers to segment them into different regions. And while using area codes is a reliable segmentation method, for the most part, it does have some downsides that should be accounted for.
Most people nowadays rarely change their phone numbers, even when they move to another city or state. What this means for your business is that you might have a given subscriber segmented into a region that is no longer relevant to them because they moved without updating their preferences.
This shows us that location-based SMS marketing strategies live and die by their data freshness.
Related article: Everything you need to know about the SMSGlobal for Salesforce integration
---
3. Leverage marketing automation platforms
Marketing automation platforms are there to make your life easier as a business owner. They not only can automate cross-channel marketing messages, but they can also keep track of user engagement with your promotions.
Marketing automation platforms enable you to build a treasure trove of data. Simply track what your audience members clicked on, which links they followed and how long they engaged with the page.
With this data on hand, you could identify your most engaged audience members and make a concerted effort to enter them into your automated SMS marketing funnel.
For example, after identifying a user who engages with your online posts, reach out and ask for their permission to start sending them location-based text messages.
Outside of using tools such as your CRM, you might also want to consider working with advertising agencies or experts to align SMS and ad strategies. AMZ Pathfinder, for example, specifically targets Amazon buyers.
Related article: Nurture leads with SMS: Expert advice from a HubSpot Master Trainer
---
4. Build workflow conversations
This last method might be the most convenient of all. A workflow conversation is an automated series of messages automatically sent to your customers based on their behaviours.
This can help you reach out to those loyal customers who use your services or buy your products regularly. Tracking responses and engagement could help you develop new marketing strategies and help you further refine your buyer personas and niche.
Curate tailor-made questions sent to your customers and ask them where they work or live. Ensure customers know that these questions are optional and all responses are confidential.
With this contact information, you could send customers location-based promotions during appropriate hours. For those customers who prefer to shop from the comfort of their home, however, you will need to deliver efficiently and quickly by knowing the best routes.
Target locations relevant to your business
Location-based marketing isn't only helpful in engaging your existing audience but also finding new members. Let's say your goal is to find German students for online lessons. Location-based marketing can be a great way to do this. By targeting areas with German influences, you can find highly qualified contacts.
Location-based marketing and geofencing can even be used to recruit the right team members. You can create a geofence around a competitor's location or around universities to target fresh graduates.
---
Pros and cons of location-based SMS marketing
There is no denying that SMS marketing has exploded since the widespread adoption of smartphones over a decade ago. According to MarTech data, 83% of marketers feel that their campaigns are more effective with location-based marketing.
But here's another statistic for you: less than half of businesses use SMS marketing in their campaigns. Meaning that SMS is still a low competition channel. Customers nowadays are bombarded with ads through television and social media feeds, to the point where they've begun to tune most of it out. But unlike these channels, SMS messages allow you to cut through the noise instantly.
Since text messages are such an intimate medium, people read their messages, no matter who they're coming from. But like everything else, location-based SMS marketing has its pros and cons. Let's explore a few of these, so you can decide whether it's worth the investment.
Pros of location-based SMS marketing
High open rates: Social media ads rarely grab someone's attention. Still, a simple text message is almost guaranteed to be read. Research shows that SMS open rates can be as high as 98%.
Automated sales: Aligning your texts with a customer's location and preferences increases your chances of making a sale with minimal effort on your part.
Easy setup: Take a look at the sheer number of SMS marketing platforms out there. For businesses, it's now easier than ever to get up and running.
Cons of location-based SMS marketing
Location-based opt-outs: In rapidly growing cities, all the valuable data collected could be irrelevant due to people moving and changing mobile numbers. It's essential to keep engaging with your customers and keep their information up-to-date where possible.
Needs to be personalised: People hate mass message campaigns, which means that you have to put a lot of effort into segmenting your list and personalising your messages. Otherwise, you risk losing subscribers.
VPNs: Depending on how you are implementing your location-based marketing, VPN usage can get in the way of your campaigns. VPNs like CyberGhost, for example, provide users with access to servers in 90 countries to hide their locations.
Related article: Offbeat ways businesses use SMS to increase engagement
---
Start implementing location-based marketing in your SMS strategy
Mobile browsing is only going to increase moving forward. So, if you're looking for a marketing channel that isn't oversaturated, location-based SMS marketing is worth trying.
Not only does location-based SMS marketing benefit your business due to low competition and high engagement rates. It's also more accessible and more convenient for your customers and leads.
Present exclusive, personalised offers to your subscribers and engage them further with your localised SMS marketing campaigns.
This guest post was written by Lily-Ann Greene
About the author: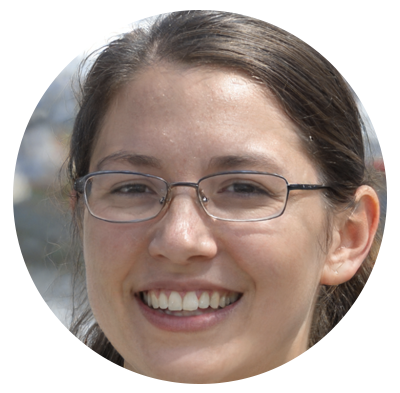 Lily-Ann Greene is a freelance writer with prior experience in corporate branding. She now specialises in content marketing and social media strategy.