Nurture leads with SMS: Expert advice from a HubSpot Master Trainer
Throughout this piece, we have expert advice on lead nurturing and SMS from James Rendell, HubSpot Master Trainer and Head Coach at Co-pilot Marketing.
Automation has allowed businesses to truly optimise operations and processes. By creating workflows, specified actions are set up to automatically trigger another task. Simply put, fulfilling minor repetitive tasks has never been easier.
Automated SMS is an undervalued resource among sales communication and inbound marketing. The aim of sales communication is to build strong and long-lasting business relationships. The personal nature of SMS builds trust with recipients better than any other messaging channel.
Utilise automation for a multitude of tasks:
Triggered alerts and updates
Intuitive communication and responses
Activity logs and reporting
Cybersecurity and fraud detection
Two-factor authentication
Contact management
and so much more…
---
Intuitive communication for building business relationships
Imagine developing such an intuitive workflow that vital actions along the customer journey were automated and tracked. Triggering crucial messages sent at the perfect moment and reaching your leads right in the palm of their hand—it isn't all that hard if you have the right tools.
Expert advice:
Context and timing are two of the most critical elements in SMS marketing. If a firefighter turns up to a house fire in a fire truck after the house has burned down, they are of no real help. If they turn up just as the fire is taking hold, but in an ice cream truck, they are also of no use.
As your buyers are going through the process of making a buying decision, you need to ensure that you meet them where they are, with what they need. The optimal way to achieve this is by having a deep understanding of your buyers and then leveraging automation and a suite of integrated tools to deliver content with context.
The reality is, most companies don't know how to effectively develop strategies to map and guide their buyer's pre-purchase process. This creates a tremendous opportunity for you to do it properly and develop a competitive advantage in your industry.
Whether you employ a business SMS platform or integrate texting messaging into your existing software, SMS for lead nurture is powerful when used correctly.
HubSpot CRM integrates SMSGlobal solutions to build complex workflows designed for your business. You know your audience best. Automate triggers that align with the communication your contacts expect, be it a personalised welcome message, a follow-up text or an SMS reminder.
Better yet, there is even the opportunity to build multi-channel communication strategies within HubSpot. Campaigns using blended communications (email and SMS) had an 88% improvement compared to using channels independently.
---
What is lead nurture?
Lead nurture refers to purposefully engaging your target audience with valuable information that they might find helpful. Provide support and maintain a sense of delight throughout all stages of the customer journey with a lead nurturing strategy.
"Nurturing leads is critical to your business's success because these tactics directly impact a customer's decision about whether or not they want to convert into paying customers," said Jesse Mawhinney, Marketing Manager of Kula Partners.
However, he points out that while lead nurture is vital, many marketers rated their lead nurture programs with a failing grade. Demand Gen Report's 2020 Lead Nurturing Survey stated that 49% of respondents rated their lead nurture strategies as 'needs improvement.'
Expert advice:
Imagine if I told you your business was not able to generate any more leads. You have to work with what you already have. You would be so meticulous with what you send them and when you would send it. You would ensure that everything was in context and the communication medium for each interaction was purposefully selected.
With that discipline in mind, consider how you currently approach your lead nurturing. Are you giving your leads what they need for the stage they are in? Are you using a suitable communication medium for each message?
The ultimate objective of marketing automation is to develop a personalised user experience at scale. The word personalised is operative here. There is actually a human at the other end of this workflow. This is why we need to design our automation programs with the same care as we would if your leads were a finite resource because, in many ways, they are.

FREE ONLINE WORKSHOP: THE WINNING MARKETING PLAN
Learn how to improve your marketing performance in the next 60 days
Learn the system for attracting more high-quality leads, generating demand from ideal-fit clients and showcasing your company's superpowers.
---
Why does your business need to nurture leads?
96% of website visitors aren't ready to buy yet. While you have their interest and attention, making a good impression is crucial.
Lead nurture plays a significant role in inbound marketing strategy. Especially when it comes to building solid relationships over time.
Going in for the hard sell early on isn't always the best approach. It can put off potential prospects and delay the decision-making process. Instead, relevant and informative communication can hold an MQL's attention over an extended period until they are ready to make a decision and convert into SQL.
Expert advice:
I said before that it is imperative to meet your leads where they are with what they need. There are two main reasons for this; the first is to build trust. The second is to avoid only competing at the end of their buying process. At this point, they are about to make a purchasing decision—it's crowded down there, and everyone's yelling.
Unless you know the process that your ideal-fit prospects use to make buying decisions for your services, you won't know how to help them. Sure, you may know that your service can help them solve their problem, but they aren't going to have clarity of how to solve their problem until much closer to the end of their process. And they have a lot to unpack before they get to that point.
If you come to them pitching your services when they are right at the beginning of their process, then you won't be helping them; you will be harassing them.
Instead, demonstrate how you can help them, assist with defining their problem and support them each step of the way from that point on. Then the eventual sales process won't be about them being sold to, but rather them continuing to be supported.
---
Benefits of SMS for lead nurture
80% of B2B buyers use their mobile at work, and 60% say they will continue to increase mobile usage. Ensure you're engaging prospective clients on the channels they use most.
Sales cycles are becoming increasingly sophisticated and require a more modern and dynamic approach. It's never been more critical to gain an edge over competitors through creating personal connections with leads; SMS technology within the sales funnel does just that.
Improve customer loyalty, buyer retention and revenue opportunities with tried lead nurture tactics. Targeted content, multi-channel nurturing, multiple journey touchpoints, timely follow-ups and personalised messaging are simple yet powerful when building trust and confidence.
Expert advice:
I check every SMS I receive—all of them. However, I also opt-out of promotional SMS at a much higher frequency than I do email. Why? Because I can't set filters and rules in my SMS inbox like I can my email, so I have to be ruthless.
SMS is a communication medium, not a hack or a secret. There is no such thing as a silver bullet in marketing. However, there are opportunities with SMS marketing, particularly for B2B brands, as it's an underutilised medium for marketing communications, which creates tremendous opportunities for those who do it effectively.
---
Enhance lead nurture with SMS in HubSpot
Optimise your lead nurture strategy with SMS for HubSpot.
SMS use cases for lead nurturing:
Form submission follow-ups
Appointment reminders
Invoice notifications
Order confirmations
Personalised marketing messages
Resources to assist with signup
SMS customer surveys
Expert advice:
The key is to build a relationship with your audience while also using SMS in the context of the situation. For example, an SMS reminder for a consultation call that a prospect has booked or an event they have registered for is entirely in context and works exceptionally well. Yet, an SMS reminder sent to a lead every time you publish a new blog will do more harm than good to your lead nurturing.
Again, it's all about content with context.
---
How do you build out a lead nurture workflow for SMS?
Set and forget; let your automated workflows work for you.
When developing automated workflows for lead nurture, understanding your customer journey back-to-front is essential. Once you appreciate how your audience would like to be communicated with and what content they resonate with most, then you can begin optimising workflows to accommodate.
With intuitive HubSpot automation and SMS functionality, send the perfect message at the perfect time without lifting a finger.
Build smart workflows with SMS triggers and actions
Schedule drip text campaigns to nurture MQLs into SQLs
Segment contact lists and automatically handle opt-outs
Manage communication and track outcomes for ongoing success and reach
Set up HubSpot scoring according to specific actions such as link click-through via SMS and text replies
Expert advice:
Companies that haven't had the proper guidance for designing and executing effective lead nurturing campaigns, and those new to marketing automation, have one common issue. One of the biggest failings I see is that they try and achieve too much with one single workflow.
Marketers can be like a kid in a candy shop when they get access to automation. All these new capabilities can seed an expectation that you need to add complexity just because the system can cater to it.
Often, all this does is allow people to make mistakes at scale.
We help our marketing accelerator program members to get clear on the goals of their lead nurturing efforts. This way, they can take the most direct route to automate for that particular outcome.
Getting this right is just so critically important.
---
Conclusion
Lead nurture via SMS drives home the personal and secure messaging you wish to share with prospects and leads. It builds on an existing interest and curiosity toward your business and provides value to potential customers.
And with HubSpot CRM SMS integration, you'll have all your contact management and communication tracking in one place. Make your lead nurturing strategy as streamlined and impactful as possible with the power of SMS for HubSpot.
Expert advice:
Having a suite of natively integrated marketing tools is tremendously powerful for small internal marketing teams. Since 2015, I have been using Hubspot marketing automation in my own business. I also recommend it to my clients due to its ever-expanding network of integrations with industry-leading marketing tools.
I began using the SMSGlobal integration with HubSpot early in its release before being invited to contribute as a guest marketing expert. I have been impressed by the capabilities it provides and would recommend it to others looking for an SMS solution with HubSpot.

About the expert: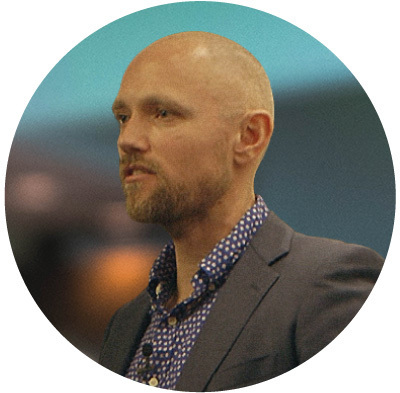 James Rendell is the Head Coach at Co-pilot Marketing, providing small and medium-sized businesses with the tools, direction and support to develop profitable and scalable marketing plans.