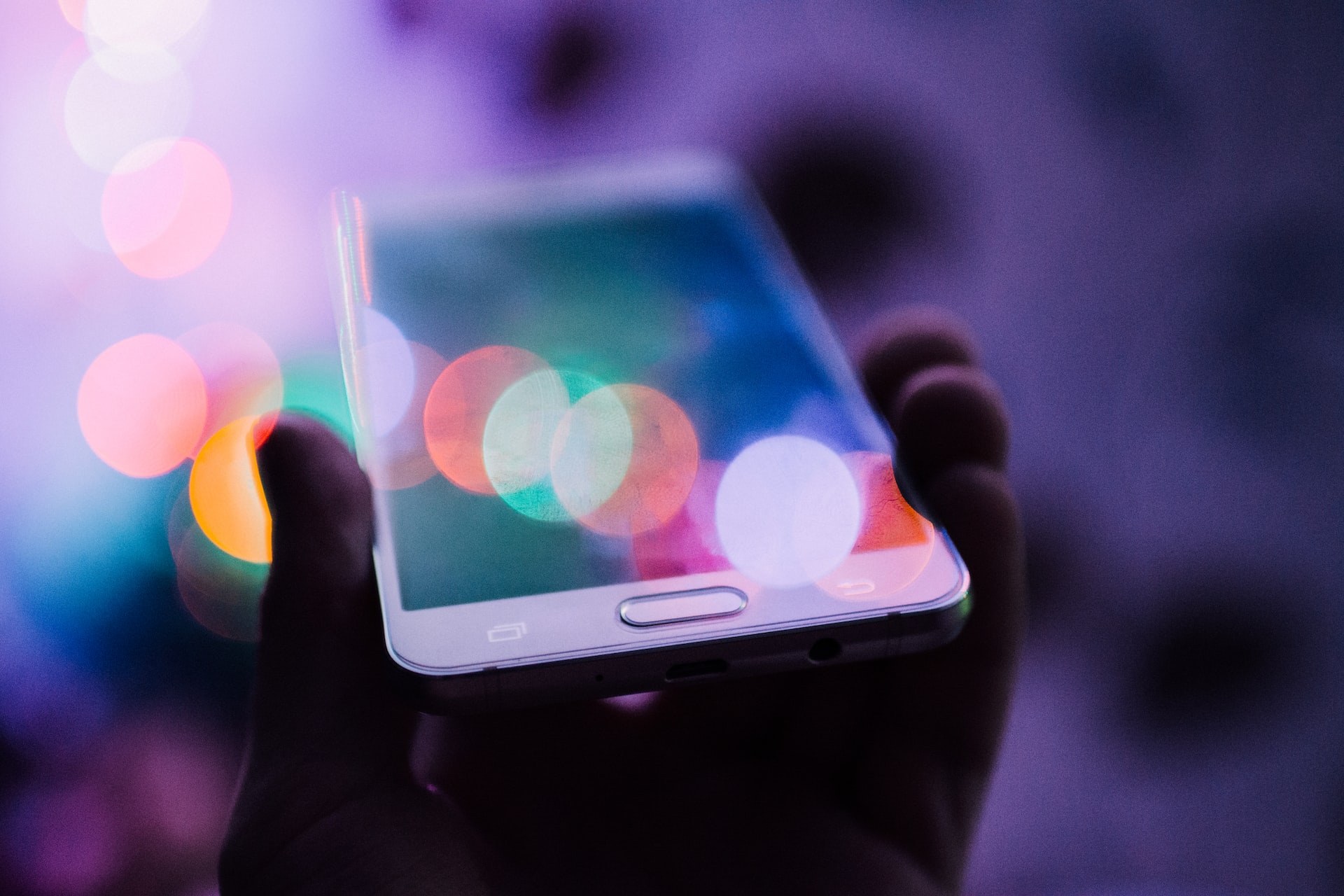 The 2023 Guide to Bulk SMS Integrations
Digital technology, especially mobile technology continues to increase in worldwide usage.
This year, over 6.8 billion people globally use smartphones. This is an 86.5% increase since 2016.
Mass texting and messaging services continue to cement themselves as essential sales tools, marketing channels, and support platforms for many businesses.
It's not enough to send out occasional bulk SMS blasts and hope that it stands out. It takes strategy and internal implementation in business. That's where integrations can enhance your bulk text messaging.
Use an SMS integration (or plugin) that simple automates SMS, handled time-sensitive tasks well, sends timely text messages, and track communications. Many off-the-shelf integrations can empower companies with SMS functionality within minutes.
All you have to do is find an SMS integration compatible with your software; then you can plug-and-play. It's that easy!
What are the benefits of using an integration to handle bulk SMS sending?
Increase operational efficiency
Enhance and scale legacy software
Task automation
Free up resources
Easy installation and configuration
Multi-channel communication capabilities
Decrease support response times
Gain a competitive edge
---
Finding the right integration fit for your Bulk Text Messaging needs
SMSGlobal makes bulk SMS integrations easy, offering robust communication solutions that suit a myriad of business needs.
With a library of ready-to-go SMS integrations and plugins, there's a fit-out that will match your requirements. Within a few simple clicks, you can very quickly add to your operational processes and integrate SMS into your current tech stack.
Flexible and dynamic, enterprise SMS services complement and enhance most existing applications or software. You can choose a third-party connector integration (like our Zapier SMS Integration) to speed-up tasks. You can also choose a native plugin, so you can have peace of mind.
---
Third-party Bulk SMS integrations
Zapier SMS Integration
Third-party SMS integrations are the perfect solution for small-to-medium sized businesses, as they don't require development from the end-user. Enabling businesses to integrate and start automating SMS on Zapier in just a few steps.
With its no-code approach, Zapier empowers businesses with effortless integration for over 2,000 applications. Enjoy SMS automation within your existing software without the hassle associated with traditional APIs and integrations. Automate appointment reminders, welcome messages, support ticketing processes, and more with SMSGlobal for Zapier!
SMSGlobal for Zapier lets you create SMS automation workflows with these popular platforms:
Google Suite and Gmail
Shopify
Zendesk
BigCommerce
Marketo
ActiveCampaigns
Autopilot
Spotify
And many more!

Related: "Automate SMS workflows with thousands of applications on Zapier"
CRM (Hubspot & Co) SMS integrations
Reach and engage potential customers in real-time by integrating SMS within your CRM. With SMSGlobal's powerful CRM SMS integrations, you can build long term customer relationships with the most personal and accessible messaging channel available.
Enhance your CRM's core functionality with dynamic SMS integration. Facilitate a seamless customer journey with automated SMS notifications and updates that keep your clients informed instantly. Access conversational two-way messaging and automated SMS workflows with SMSGlobal's CRM integrations.
SMSGlobal integrates with premium CRMs such as:
Related: "Unlock the power of SMS workflows with SMSGlobal for HubSpot"
Bulk SMS integrations for eCommerce platforms
Increase sales and boost conversion rates effortlessly with SMS integrations built for eCommerce. Send engaging marketing texts directly to customers' mobile devices and ensure your messages are read. Unlike marketing emails which are at a greater risk of getting lost in a crowded inbox. According to Mailchimp, email open rates sit at just 21%.
With superior open-rates that reach as high as 98%, SMS messages guarantee your marketing efforts don't go to waste. From loyalty program offers to order status updates and abandoned cart reminders, SMS integration covers all your eCommerce communication needs.
Integrate SMSGlobal with some of the most prominent eCommerce platforms:
Bulk SMS integrations for CMS
SMSGlobal's CMS integrations provide easy configuration and usability. Enjoy integration features purpose-built for optimal communication, including Two-Way SMS and split messaging functionality to divide long-form texts.
Integrating SMS capabilities into your CMS can elevate any online project. Connect to your recipients instantly by sending bulk SMS blasts, automated responses, and personalised SMS templates directly within your CMS platform.
SMSGlobal integrates with established CMS, including:
---
Bulk text messaging for every industry
Equip the platforms you use every day with the power of SMS. With SMSGlobal's suite of bulk SMS integrations, it's never been easier to upgrade your tech stack and optimise your business' communication processes.
SMSGlobal offers plugins for a range of industry-specific software:
Hospitality management software
Financial management software
School and education administration platforms
Legal practice management
Property and real estate management
Start Sending via Bulk SMS integration Today.
Upgrade your tech stack in minutes with SMSGlobal's powerful SMS integrations.
Optimising communication processes and enhancing the customer journey has never been easier with SMS integrations and plugins.
What to look for in an SMS integration partner
Before you implement your first SMS integration, you must consider which SMS provider is the best fit for your business' unique requirements.
Not all online SMS providers are created equal. Some SMS providers offer more services than others for specific features. Some only cater to a particular market, and some don't use secure messaging routes. The differences go on and on.
With that in mind, let's run through what you should look for in a reliable SMS integration partner.
24/7 technical support
Did you know that many SMS providers don't provide 24/7 support to every customer? Often this level of support is reserved for large enterprises that can pay additional VIP support fees. But, where does that leave businesses that can't splash that extra cash? Especially during times when they might need it most.
Unlike other online SMS platforms, SMSGlobal offers round-the-clock support to all of our partners and customers. And we're not talking chatbots either! Whenever you want ask a question or talk about SMS marketing strategy, speak with our friendly SMS Customer Success team.
Backed and trusted by developers
SMSGlobal integrations are made by developers, for anyone who works in a business. If you're a Marketing Manager at a startup, or a CTO at corporate enterprise, our solutions are personalised for your business needs.
Our team of developers build integrations for a range of business models as well as legacy software and established internal systems. Alongside comprehensive API documentation developers can customise and tailor from the ground up.
Our solutions are backed and trusted by developers. As our library of integrations are customisable and our APIs are 'ready-to-go', you are in safe hands with SMSGlobal.
Reliable messaging routes
SMSGlobal maintains partnerships with hundreds of mobile carriers worldwide and employs premium messaging routes. Guaranteeing high-volume deliverability without delays or interruptions no matter where in the world you're sending SMS.
SMSGlobal provides 99.9% uptime and availability, ensuring our customers' business-critical SMS campaigns and alerts are delivered every single time.
Transparent pricing
SMSGlobal prides itself on providing flexible and cost-effective communication solutions that suit businesses of all shapes and sizes. Estimate how much an SMS campaign may cost your business. You can even plan ahead by purchasing a bulk top-up using our MXT top-up calculator!
Our pricing provides you with the greatest value, while still investing in reliable infrastructure and secure network connections.
When you sign up for a free SMSGlobal account, there are no contracts, no hidden fees or catches. You just pay for the text messages that you send. It's that simple. Plus, all new signups receive 25 SMS credits in their MXT account, on us!
MXT's top-up calculator gives you complete oversight over your spending. You can input the estimated SMS volume you'll be sending, and the calculator will display exactly how much you'll be charged. So, you'll never be caught out or run out of SMS credits when you need them most.
---
How to start integrating our Bulk SMS service
Before you start sending bulk SMS campaigns, first read the documentation specific to your platform integration. The documentation will take you step-by-step through the integration process. You can access SMSGlobal's API and integration documentation or follow the instructions outlined by your software provider.
One of the last steps is to connect SMSGlobal to your application using your unique API key located in MXT. From there, the world is your oyster with endless communication capabilities at your fingertips.
Power up your tech stack today and start integrating the power of SMS. Access your free API key on MXT and start sending through your existing platform in minutes.
Sign up for a free MXT account today to unlock your API key.

---
Can't find an SMS integration for your needs?
We can help! Get in touch with one of SMSGlobal's SMS experts to talk about our bespoke solutions for unique business requirements. Our team of developers create communication solutions exclusively built for our clients' messaging needs.

Contact our Customer Success team and speak to a friendly team member from SMSGlobal today.