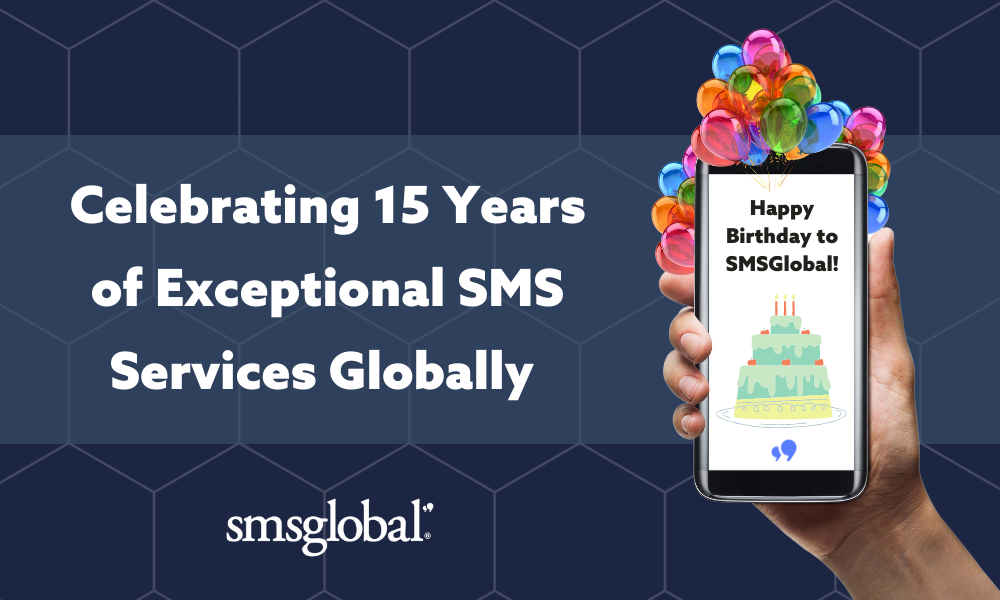 It's been 15 years since SMSGlobal was conceived in CEO and founder Carl Krumins' garage. Perhaps even Carl himself, despite being a curious, inquisitive and spirited innovator, may not have believed that the company would endure – and continue revolutionising the SMS industry on a global level – a full decade and a half later.
SMSGlobal's thirst for innovation, versatility and ability to scale has stood the test of time. In a business landscape where more than 60 percent of Australian small businesses fail within their first three years (according to the Australian Bureau of Statistics), it has certainly been no easy feat.
In this article, we're going to take a nostalgic trip down memory lane and revisit how SMSGlobal has grown from an up-and-coming competitor against the dominant players in the SMS game, to one of Australia's biggest SMS success stories – 15 years on.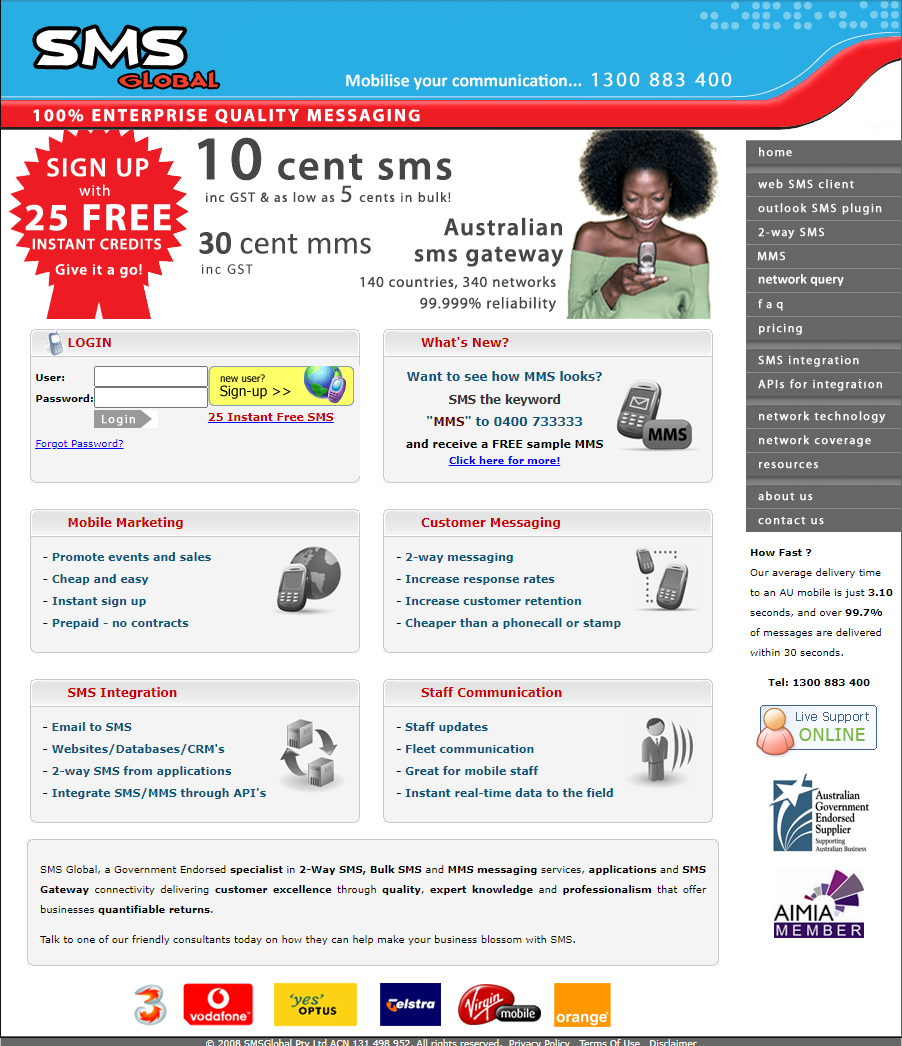 The Formative Years: 2007-2011
Inspired by an interest in technology from an early age, Carl worked on several tech ventures before learning about SMS technology after utilising it for his own businesses. He quickly became familiar with the benefits and complexities involved, and saw a massive gap in the existing market, with a potential price point advantage over competitors.
Carl started assembling the right people, building the technology, and produced the initial SMSGlobal website himself. By 2009, his vision of becoming a truly global organisation became a reality, after establishing the company's first international office in Dubai. This gave SMSGlobal a competitive advantage, with access to customers in Europe and the United Kingdom.
Industry recognition came in 2010, when SMSGlobal was named the Mobile Company of the Year, at Australia's Mobile Industry Awards. With this came several significant contracts with some of the world's most reputable organisations; including Etihad Airways, IBM and Samsung, among others.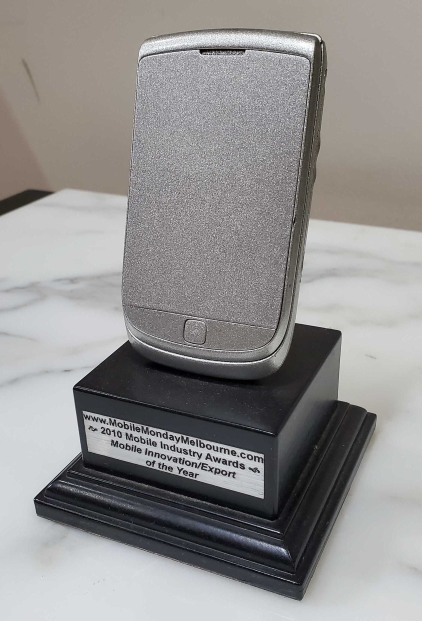 An Evolution in SMS Technology: 2012-2016
After 5 years of operation, the stage was set and SMSGlobal had an immense opportunity to flourish on the international stage. By this time, the digital tech world was growing at an exponential rate, meaning the SMSGlobal team had to quickly adapt to the ever-changing business landscape.
They first developed an API suite – a technology enabling streamlined communication processes. This meant customers could for the first time integrate core SMSGlobal functionality with any application environment they wish. It proved to be a massive game changer.
The year 2013 also saw both a significant brand transformation and the development and release of SMSGlobal's renowned MXT platform – a ground-breaking moment in their aim to become a major player in the Enterprise business market. During the same year, Carl was nominated for the Ernst & Young Entrepreneur of the Year Awards.
By 2016, SMSGlobal started to extend upon its global footprint, with the opening of a European office in Zagreb, Croatia. At the same time, updates to the API functionality and MXT platform were launched, ushering in a new era of technological maturity for the company.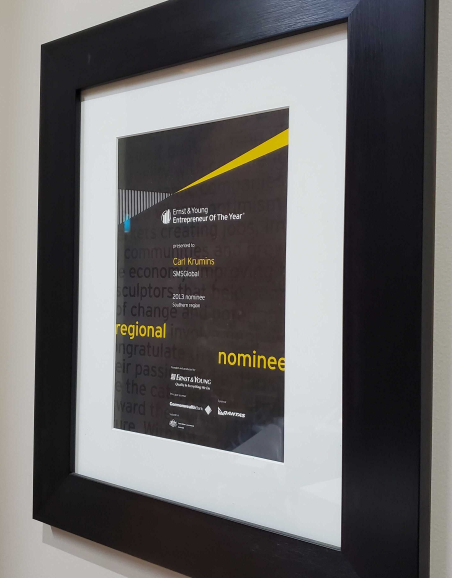 Durability and Maturity: 2017-2022
Halfway through 2017 saw an increase of U.S. expansion, with the opening of an office in New York –which has now relocated to San Diego on the west coast. The North American portfolio has since continued its growth each year providing SMS services to a variety of Enterprise and SME businesses across the United States.
This era also saw an increased focus on automation, and the development of new and backup systems, which helped ensure maximum uptime for all customers around the globe.
A significant hurdle arose in 2020 with the infamous rise of COVID-19 and the devastating impact it had on businesses around the world. Fortunately, SMSGlobal remained strong in its commitment to providing high quality SMS solutions for customers worldwide during this time of increased social isolation.
A Glimpse into the Future
SMSGlobal is set to continue with its culture of innovation by investing in new technologies and bringing together the right people to foster continuous growth well into the future.
For example, we are set to expand our voice communications offering to include online voice solutions, in addition to a soon-to-be-released email platform.
Much like any business that makes it through to 15 years of operation, a multitude of highs and lows have been experienced – but it's the journey that builds resilience – and makes the ride all worth it in the long run.
The whole team at SMSGlobal would like to thank all customers both past and present, and we look forward to seeing what the next 15 years has in store!