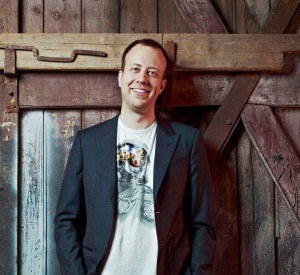 Carl Krumins' award nomination

Congratulations to our CEO, Carl Krumins, who has recently been nominated for the 2013 Ernst & Young Entrepreneur Of The Year® award.
Growing up in Melbourne's eastern suburbs, Carl developed a passion for technology early on in life. Inquisitive and self-taught, Carl found that there was little that university could teach him about IT, and as a result he left university to focus on building a new business strategy for SMS.
At the time, the market for bulk SMS messaging was dominated by a few big players, charging a premium for a fairly standard service. Carl saw a gap in the market and aimed to create a robust and versatile platform, complimented with a focus on tailored customer service to differentiate his business from his competition in the marketplace.
Under Carl's direction and the team here at SMSGlobal, we have achieved rapid growth and today provide mobile messaging and platform development solutions to businesses in almost every country around the world. As well as thousands of small business customers using our services, we have also secured major contracts with high-profile multinational companies, ensuring sustainability through a diverse customer base.
The Ernst & Young 2013 Entrepreneur Of The Year® winner will be selected later in the year. Watch this space!