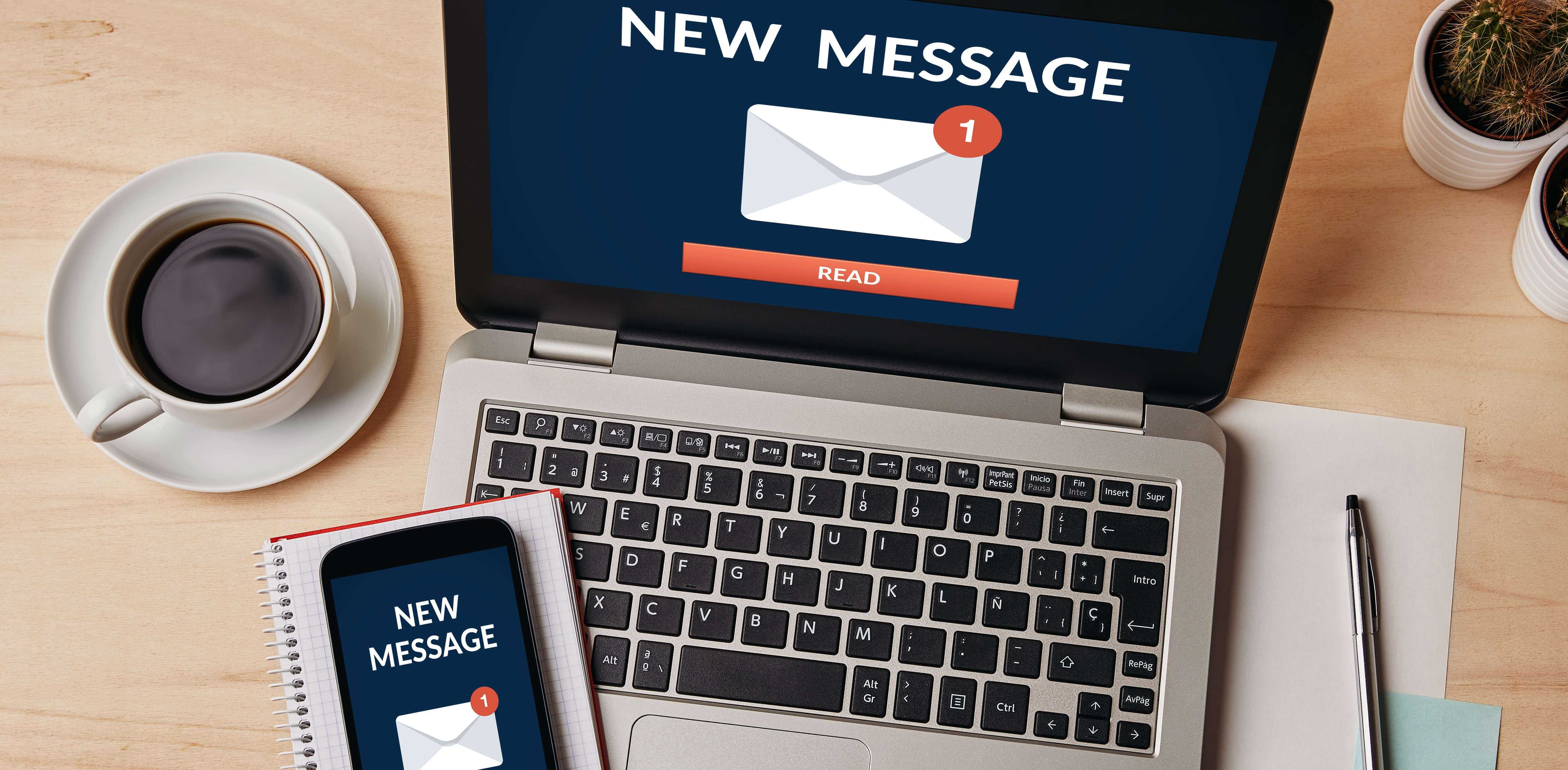 Email to SMS with MXT [Explained]
Your guide to Email to SMS

Sending bulk SMS online has never been easier or more accessible than it is today. There are plenty of sending options, available for all kinds of business models, including Email to SMS.
Email to SMS enables businesses to send SMS messages directly to a customer's mobile device from within their email platform. Pretty cool, yeah? The simplicity lies in the technology—by converting standard emails to text messages, businesses can save time and money managing all of their communications in one place.
So, how does it work?
Email to SMS is an API that works by accepting emails sent to a specific address (for example, xxxxx@email.smsglobal.com ). It transforms them into an SMS compatible format and then pushes the message out to the intended recipient(s). The Email to SMS technology will ensure your messages get delivered, whether you're sending off messages individually or in bulk.
Which platforms will it work with?
The Email to SMS API is compatible with any email client. You can send from a personalised email platform such as Outlook, AOL or Gmail, as well as external programs, third-party software, or external plugins. Put simply; if you can send an email from it, you can send an SMS from it too!
Benefits of Email to SMS
Simple software integration: Combine your existing systems with our online SMS platform to reach your customers. Email to SMS provides a seamless convergence to ensure your message is read every time.
Share the load: Through SMSGlobal, you can set up your account configuration to allow access to multiple users on multiple accounts, enabling you to send Email to SMS messages across your business.
Save time and resources: Email to SMS is integrated into your established systems, so it doesn't require any new software, staff investment, or training.
Simplify your communication: Keep all incoming and outgoing email and SMS messages in one place for streamlined communication.
Full reporting: Receive instant delivery receipts to give you peace of mind that your Email to SMS campaigns are delivered successfully.
Sent. Delivered. Simple.
Start sending Email-to-SMS with 25 free SMS credits
Streamline customer communication and save valuable time with the power of Email-to-SMS.
SMSGlobal tips:
Ensure you remove any signatures and disclaimers from the bottom of your email to keep your messages concise and avoid sending unnecessary split-messages.
Make sure to keep to the 160 character limit just as you would in an SMS. Short and sharp is always the best practice!
Remember that your recipients will be reading the message as a text—so keep the language appropriate to the texting format.
How a hairdressing chain reduced no-shows with SMSGlobal's Email to SMS
A hairdressing salon chain contacted SMSGlobal to help reduce their appointment no-show rates. They were losing business on empty time slots while staff wasted hours of their time rescheduling missed appointments.
SMSGlobal helped the hairdressing chain set up an Email to SMS workflow which reduced no-shows by 50%. Automated SMS reminders were sent out to customers a day before their appointment and requested a response to confirm attendance. The replies were then forwarded directly to each salon's email address.
Get Email to SMS started with SMSGlobal
Are you ready to start your Email to SMS campaign? Here are a few steps to help you begin your SMS communications today!
Click API & Integrations
Select Email Settings, enable Email to SMS, and choose the settings suitable to your business
Open your email account, enter your recipient's mobile number followed by @email.smsglobal.com (xxxx@email.smsglobal.com).
Type your message and hit send.
It's as simple as that! For more in-depth instructions, watch our step-by-step video instructions on how to set up Email to SMS:
Do you want to send effortless bulk Email to SMS campaigns? Learn how to set up contact groups in MXT here.