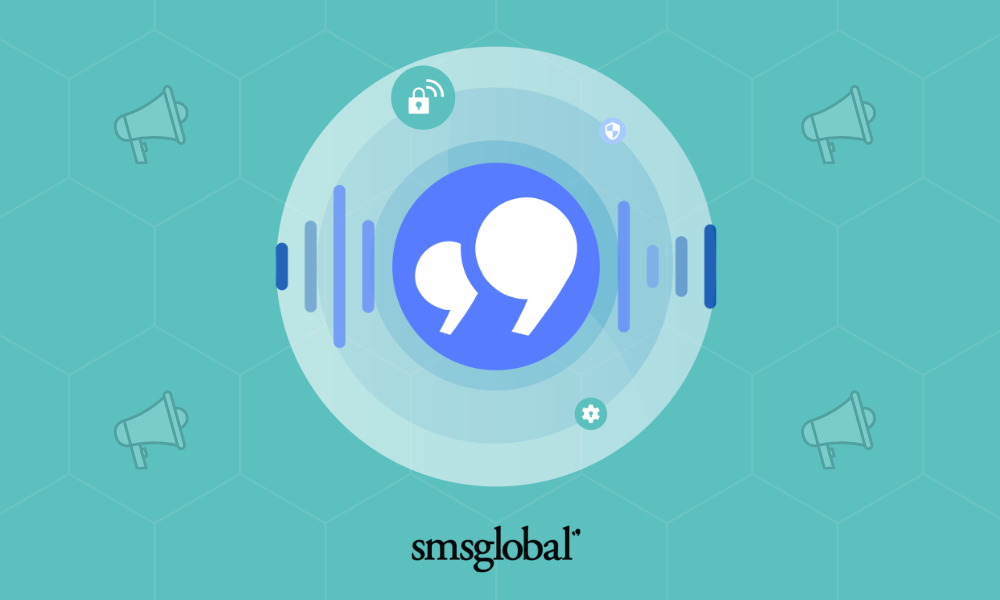 Is your business harnessing the power of VoIP software for business to improve customer relationships, in conjunction with your existing SMS marketing strategy? Your competitors are.
With our newly launched product, Voice by SMSGlobal, you can access innovative voice capabilities – such as call bridging, call forwarding and call tracking – via the MXT platform.
These new capabilities allow you to communicate with your audience in real-time and truly enhance your business operations and improve customer experiences.
In this article, we're going to take a look at the features, benefits and frequently asked questions about Voice by SMSGlobal.
If you're keen to get started straight away, book a live demo with our friendly customer support team, or continue reading.
The Benefits of Implementing Voice as Part of Your Communications Strategy
Voice is Cost-Effective
Voice by SMSGlobal provides significant cost savings compared with physical landlines or other phone systems. Our payment packages are tailored to the needs of your business's communication requirements.
Simply connect with our friendly customer success team who will guide you on what your payment options are.
Voice is Flexible
Cloud communications are an ideal way to connect with your audience and create better customer experiences. By utilising our robust MXT web platform, you can easily forward and bridge calls, without the need for complex software installation.
Voice Enables Multi-Channel Communication
It's becoming increasingly vital to give your customers the freedom to access a variety of methods of communication and ways to get in touch – especially when it comes to their preferred channels.
Some will want texting as the main form of communication, while others will prefer the more human aspect of voice communication. You can use SMSGlobal's web browser to facilitate business conversations via SMS and voice.
Get a Voice and SMS-Enabled Virtual Dedicated Number (VDN)
If you wish to use the VoIP features in Voice by SMSGlobal, the first step to consider is gaining access to a voice-enabled VDN.
It's important to remember that your business contact details need to be consistent with a VDN to access SMS and voice.
When you request a VDN, it comes with the following capabilities:
Voice and SMS
Voice only
SMS only
SMS and MMS
Set Up Call Forwarding in MXT
Often referred to as call diverting, call forwarding enables you to forward incoming calls automatically to a different line.
In SMSGlobal's MXT platform, it's easy to set up call forwarding to divert calls. When a customer calls your VDN, you can allocate the number you wish to have incoming calls redirected to. This is especially useful for when your employees or sales team use their personal phone for accepting work phone calls.
Rather than using their actual number for when customers call, you can use the VDN as the customer-facing Sender ID – with calls to the VDN forwarded instantly to your correct phone line.
Learn more about how to use Sender IDs here.
Frequently Asked Questions About Voice by SMSGlobal
Call bridging occurs when you dial an outgoing call to your contact's destination number. It connects with your phone number (for example, your personal or business phone). The ID on the phone call will be revealed as the VDN as it is used to bridge the call.
There is also a bridge-call subpage that allows you to connect two calls between custom numbers using the VDN as the caller ID for both legs of the call. This means numbers do not need to be in contact lists in order to bridge them.
Learn more about how call bridging works here.
To set up call bridging in MXT, you need to first access your Reports Page or Contact List.
If you have eligible contact numbers to bridge calls with, there will be an additional phone icon allowing you to start a call bridge.
How it works:
Click the call bridge button next to the destination number. You'll be prompted to input the number to take the call and choose the VDN to bridge the call.
Our voice service will then call the input number. Once answered, the call will dial out to the destination number, bridging the call between the input number and the destination number.
The caller ID presented to the destination number will appear as the VDN, not the phone number chosen to take the call.
Frequently Asked Questions About Voice by SMSGlobal
Can voice functions be utilised internationally?
Currently, voice capabilities are enabled for Australia only. However, in the future we are looking to expand these capabilities to other countries.
Can my existing number be ported to SMSGlobal from another provider?
Yes, you can port your number from an existing provider to SMSGlobal. Simply contact our customer success team who will assist to have this actioned. There may also be an administrative cost associated with porting out numbers.
Can my SMSGlobal voice number be ported to another provider?
Yes, you will be able to port your number to another provider, but keep in mind that any services associated with that number will no longer be usable once ported.
What capabilities are enabled with Voice by SMSGlobal?
Only voice numbers are enabled for SMS and Voice. Keep in mind that voice numbers are not MMS enabled. You will need to use a separate number with MMS capability if you wish to use MMS.
Get Started with Voice by SMSGlobal
It has never been so easy to give your audience the power of choice when it comes to contacting your business.
Voice by SMSGlobal has been created to help businesses get the most out of their communication strategies, and foster deeper connections with their audiences.
If you want to get started with voice, visit our Voice information portal, or reach out to our friendly customer support team who will help guide you in the right direction.