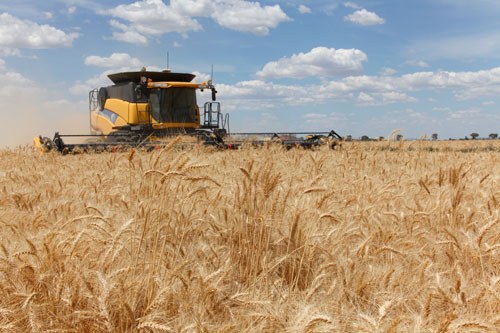 Supporting Aussie Farmers: Grain Link & SMSGlobal Power & Support At Scale
A Grain Link & SMSGlobal Case Study


Overview
Grain Link is an Australian agribusiness that exports grain throughout the Australian and Asia-Pacific regions. From the "farm to buyer's doorsteps", Grain Link selected SMSGlobal to be their preferred bulk SMS partner as their effective marketing solution, so they can inform, educate and provide farmers via daily SMS with accurate information so farmers can make informed decisions about where and when they can store and sell their grain.
Approach
Currently, Grain Link markets, and trades grain throughout Australia and Asia-Pacific for grain growers to domestic millers and the livestock industry. Grain Link team member Julian Barker, approached SMSGlobal to help communicate to farmers the optimal environment to harvest grain.
Assessing the Australian Grain Market
Grain Link must communicate to Australian grain growers and farmers which sites they can bring in their grain. Each day, Grain Link assesses the grain market, what prices of grain are in different places, and every morning. During summer, farmers have a short window of opportunity to harvest crops before it is at their peak. Rain, floods, and winds can ruin crops, so farmers must sell for the best price.
Communicating Effectively to Farmers
Although online information is available, SMS is the most convenient way to communicate with farmers in high volumes. In a competitive agribusiness market, Grain Link chose to partner with SMSGlobal to provide bulk SMS to their suppliers, clients, and customers, without being locked into a 12-month contract compared to other bulk SMS suppliers.
Daily SMS Sends
The purpose of sending SMS directly to farmers is to support them with , grain prices, and site openings, so they can make informed decisions about where to transport their harvested crops, which can be multiple hours drive.
From an environmental and agribusiness perspective, Grain Link must send out timely information daily, especially during tough times for farmers during floods, fires, and other bad conditions.


Benefits
In the past, Grain Link was using another provider, and as part of their research in partnering with another vendor, they asked other businesses who highly recommended SMSGlobal.
Timely SMS Sends To Optimise Crop Harvests
"SMSGlobal makes it as convenient as possible."
"As agribusiness is changing, we need to get more timely information out there. SMS is a much faster and more efficient way to provide information to farmers. Farmers need SMS only, as email marketing doesn't help as much", says Julian Barker from Grain Link.
Excellent Customer Success & Communication
As a result, Grain Link's Barker comments that the SMSGlobal customer service team has been "excellent and easy to communicate with". SMSGlobal is "very quick to reply", providing "very clear information. As our first point of contact, we spoke with Tahlia Gibson from the Customer Success team, who was really easy to talk to." Also, Barker has mentioned that SMSGlobal's live chat, online forms, estimator, and quote requests were simple for Grain Link to use.
Flexible For Business' Varying SMS Volumes
From a bulk SMS solution perspective, SMSGlobal has also been suitable for Grain Link's business requirements to have no locked-in contracts and send inconsistent SMS volumes.
Cost-Effective & Easy-To-Navigate & Use
Barker has said that SMSGlobal's SMS platform, MXT, has been a "very cost-effective" platform and is "really simple to send out inforthe mation". SMGlobal is "a lot easier to navigate" and "contacts can also be saved more easily" than other bulk SMS providers, such as SMS Broadcast, confirmed Barker.
Results
Farmers say: "When harvest is really going, I don't have time look at my phone or check emails. I just get the text message up and go, that price is okay, maybe I'll sell or wait"

The price of an individual message is reduced by about 3 cents, which adds up to 1,000 daily messages

650 local contacts informed every day over the harvest period


Conclusion
SMSGlobal has been a practical solution to support Australian farmers and growers with Grain Link.
Grain growers and farmers need access to premium, effective and efficient ways to send SMS communications to inform, communicate and transform the agriculture industry in Australia and across the Asia-Pacific region.
Simple and timely SMS marketing communications are also crucial, giving Grain Link and agribusinesses the opportunity and ability to buy and sell crops in the best environments economically.
Like Grain Link, if your business prefers a flexible pre-paid option versus a plan, you can also partner with SMSGlobal as a "great middle ground" for businesses requiring flexibility to communicate with your customers.