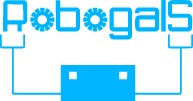 SMS integration helping Robogals

Founded in July 2008, Robogals is an entirely student run, international Not for Profit organisation of volunteers. The organisation aims to increase the involvement of girls in engineering careers and studies – a cause and vision which SMSGlobal has supported since the year following Robogal's inception in 2008. "We're both proud and privileged to have been a part of the growth and development of Robogals" said Paul McKenna, SMSGlobal COO.
Fast forward 3.5 years, 19 chapters and six countries later, Robogals has delivered robotics workshops and talks engineering to over 4,000 girls.
More recently, Robogals founder and engineering advocate, Marita Cheng was awarded the prestigious title of Young Australian of the Year. A modest, yet enterprising Marita, 23, accepted the award in front of 15,000 people and a national television audience of over one million. "Only 9.6% of engineers in Australia are women, and the rate of women in engineering degree courses has remained around 14% since the 1990s" said Marita. "We're very grateful to SMSGlobal for having supported our cause since 2009."
"Robogals has SMS integrated into our web portal and we use it mainly to advise volunteers on upcoming school visits, training sessions and meetings," said Mark Parncutt, Robogals Operations Director. "All the chapter's Executive Committee members use the system and find it very flexible, secure and effective," said Marita.
Since being awarded with the Young Australian of the Year title 5 weeks ago, Marita has been to the U.K, U.S.A & Jamaica. She won a scholarship last year (Churchill Fellowship) and in one week, since returning back to Melbourne, she's had nine speaking engagements and 15 interviews with press and media.
Marita continues to spread the word on Leadership in Engineering for women and recently took part in a series of Qantas inflight advertisements.