Mobile influence on the automotive industry

A recent Nielsen study found that on average, U.S. smartphone users accessed 26.7 apps per month in 2015. It shouldn't come as any surprise then that the growth and popularity of mobile applications has hit an all-time high as mobiles devices become smarter, and mobile apps become one of the most popular vehicles through which we use our smartphones.
There are currently well over 3 million apps on the market, most of which are on Android's Google Play or Apple's App Store. In 2015, mobile app usage was up from the previous year by 74% and by 2017, app downloads are forecast to generate $77 billion in revenue. While every app category has consistently reported growth in download and general usage figures, the standout in 2015 was the "shopping" category with downloads of shopping apps increasing by a whopping 200% across devices.
Make no mistake, these figures don't merely suggest the obvious - an increase in shopping apps for mobile. Instead, in the broader scheme of things, what they suggest is a willingness on the consumers' behalf to shop from their mobile phone. In other words, it represents a shift in shopping habits, a shift in the way people are going about not just making purchases, but also weighing up their options.
Driving Growth Through Mobile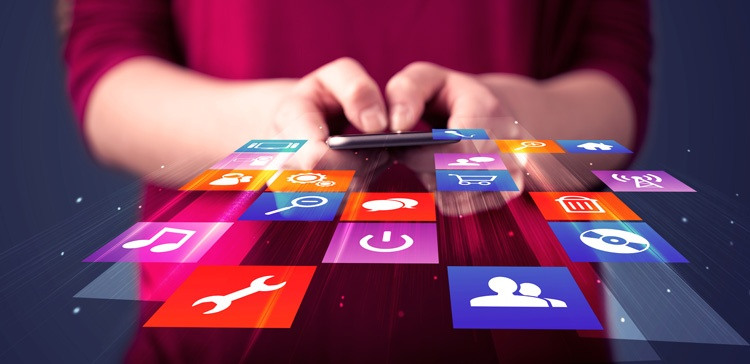 One of the biggest industries to be affected by the shift towards mobile devices and application is the automotive industry. In a recent survey of 1,500 individuals currently looking to buy a car, roughly 72% claimed to use their devices (mobile app or Internet search) in their car purchasing lifecycle, and 52% claimed to use their mobile when looking for a new part. 29% even said they have used their mobile device when selecting and reviewing mechanics... in preparation for the purchase.
This shift is indicative of an entirely new landscape, one in which customers have the power to compare prices, receive and redeem discount coupons, browse around for sales and reviews with the option to make a purchase. What's happening with e-commerce on the mobile platform through apps and mobile devices is a new and rather intimate familiarity with online mobile shopping.
For those looking to buy a car, the convenience that this method of shopping provides is beyond helpful. Think about the days where you'd have to go from car yard to car yard to find the car you were looking for. It was a time consuming, and unrewarding way of doing your research, which would strip away one's patience like a termite chews through wood.
The difference that mobile brings to the table is that through these car-search specific apps, consumers are able to search for cars while they're on the go, and understand more about them than ever before. They go into car yards, not as a frightened teenager with no car knowledge whatsoever, rather they go in with all the knowledge of the Internet and then some.
The ability to use apps like Carsales and Drive to find the best prices, Kelley Blue Book and Cars.com to see expert reviews and organise test drives, even use apps like Edmunds to calculate true market value of a vehicle, gives the consumer an incredible amount of power. Smartphone users can now even simply jump on social media to see reviews from other drivers, or (my personal favourite) go on Youtube to watch comprehensive test drive videos from the experts.
As a result of all these, most drivers these days know more about the car before they purchase it then the salesman does, and it shows.
Oh, and when it's time to buy? The RACV app can be pretty helpful, and will come to your aid to do a full-service check and give you a detailed summary of the car... not bad.
All in all, mobile automotive shopping apps put the power back into the consumers' hands by simplifying and streamlining the entire process of buying a car, which is great news for the consumers.
Stephen Gandee, Vice President of mobile and advertising products with Edmunds.com had this to say, 'This past June, a recent study commissioned by xAd showed that 54 percent of consumers who used mobile devices in the car-shopping process ended up making a purchase.' It doesn't stretch the imagination to see the potential for car sellers to capitalise on these shopping habits, and to use them develop strong relationships with potential customers, ensuring the car hunt is as smooth and stress-free as possible—and also ends with a purchase.
Getting Creative, Getting it Right
Step aside from the craziness of price comparisons and reviews. Some automotive brands are aware of the consumer shift, and are beginning to develop innovative and game-changing automotive apps that engage with their customers. One of the most integral parts of any shopping process boils down to how creative sellers can get in their mobile marketing efforts. And Audi with their Start / Stop app provides the perfect example of just how effectively an app can sell a product, without blatantly selling the product. The app was designed to draw attention to Audi's Start / Stop technology; new Audi models' engines intuitively turn off when at traffic lights, and turn back on when the accelerator is pushed.
To demonstrate this technology, the app detects any open applications that are not being used and sends the user a notification to` close it, thereby saving battery and making the phone more efficient—paralleling the Stop / Start technology in Audi cars. Save energy by turning things off when they're not being used. It's simple, it's effective, and it's as clever as you can get.
Whatever way you look at it, mobile devices and mobile apps are transforming the landscape of the automotive industry for the better, helping customers get ahead and keeping automotive sellers honest. It is simplifying the process at both ends, and making what has conventionally been a rather stressful process, just that little bit more fun and exciting.