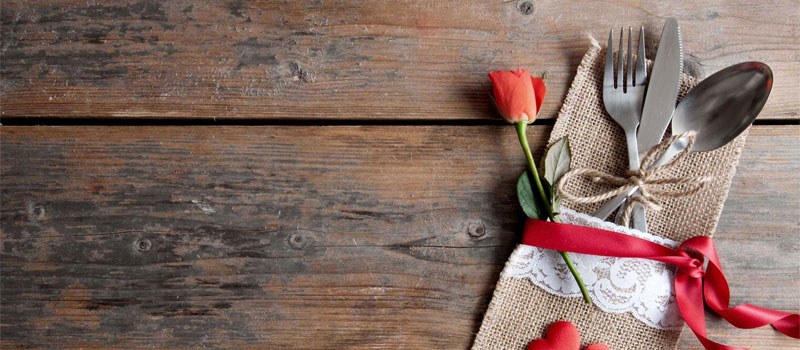 SMS Solutions for Valentine's Day
It's just under two weeks until February 14 - a date in the calendar that can divide audiences as much as putting pineapple on pizza. Some love it, some hate it, and some claim it was a holiday invented by Hallmark to sell cards, chocolates and flowers (more on that later).
But no matter which side you sit on the Valentine's Day debate, there's no doubt that the day has the potential to bring in a lot of revenue for businesses. Research from previous years estimates that Valentine's Day spendings for 2019 will near $20 billion in the U.S. alone!
For businesses in the retail and hospitality industry, February can be a very lucrative time of year.
After over a decade in the SMS industry, we've seen thousands of ways our customers are using SMS to improve communication with their clients, and we know this year will be no different. So, if you're keen to streamline your business and take advantage of this busy time of year, check out some of the ways you can use SMS to maximise Valentine's Day.
Bookings
Restaurants, cafes and bars are often inundated on February 14th with couples and friends looking to celebrate their love with a nice meal and good company. While the influx of customers is fantastic for revenue, it can put your staff under enormous pressure trying to manage bookings and ensure every guest has a positive experience.
You can make life easier for you and your staff by implementing SMS for bookings and confirmations. Lovebirds can make a booking online via your website and, with automation via our SMS platform and API's, receive the booking confirmation in the palm of their hand via SMS in just seconds. This message can be shown to your staff upon arrival to maintain smooth operations on your busiest day or night of the year.
Hotels are also a popular choice for couples over Valentine's Day, and incorporating SMS into the booking process can boost efficiency for both you and your customer. Utilising 2 Way SMS with a dedicated number, guests can make a reservation via text message or online, and receive check-in and other information via SMS.
Reminders/Alerts
February 14 is a florists dream, as people all over the world express their love with a bouquet for the special person in their lives. The requests and bookings can start coming in as early as January, so it's vital to keep track of everything coming in and out using an effective form of communication.
A simple SMS alert, such as "Hi Sam, your flowers are ready to be picked up! Your order number is #16 - please pick up from 3 Mercury St, Box Hill before 2pm, Feb 14", will ensure all of your floral arrangements are collected, and paid for, on time. This is particularly useful for businesses using click and collect, streamlining the purchasing and collection process for everyone looking to treat their significant other this Valentine's Day.
SMS can also be used to reduce no-shows and ensure all tables are filled - by integrating your current booking application with SMS, guests will receive an SMS reminder during the day and no table will go to waste on your busiest night of the year.
Ticketing
Movies, musicals, performances, art galleries, concerts and more - Valentine's Day is jam-packed with events and functions. Print tickets have become a thing of the past as event coordinators opt for the more environmentally sustainable option of e-tickets.
E-tickets via SMS provide a number of benefits for your business. Not only are they low in cost, but they're the preferred method of ticketing for consumers due to their high level of security. They're easily accessible for event attendees and can't be lost or left at home - making for a better customer experience.
SMS ticketing is also a great way to illustrate your business' level of CSR.
With SMS API integration you can create an automated ticketing process. Once payment has been received, a customer is instantly sent their e-ticket via SMS and is ready for their Valentines Day date!
Rostering
As we've mentioned, Feb 14th and the days surrounding are an incredibly busy time for restaurants, hotels, florists, wineries and movie cinemas alike. It's likely that during this period you have extra staff working to help with the heavier workload which in itself can be difficult to manage. But you don't have to do it alone! Let SMS software be your Valentine and assist with your staff rostering.
Communicating your staff roster is easy using MMS. Simply attach you photo, select your contacts and hit send. Employees will appreciate being able to access the roster from their mobile device whilst giving you peace-of-mind that they're aware of all their shifts.Has someone called in sick? Need a last minute shift filled? With 2 Way SMS you can alert your entire employee list of an available shift. Then, with SMS automation, when someone responds 'Yes', a message alerting staff that the shift has been filled will be instantly sent.
Marketing
Haven't got the traffic you expected for this time of year? There's still time - sending out an SMS marketing campaign to your database with a special Valentine's Day offer can entice your customers to come in and celebrate the day with their partner or friends.
From restaurants to florists, wineries to chocolateries, you can create and send out an offer that even the most cynical of Valentine's can't look past.
There are also other excellent ways you can implement SMS marketing for Valentine's Day - check them all out here.
As for the earlier theory about Valentine's Day being invented by Hallmark… well, history tells us otherwise. It's believed that the first ever Valentine's Day was celebrated way back in the year 496 - long before Hallmark was filling out supermarket stands with heart-shaped greeting cards.
For more ways you can use SMS to increase efficiency and boost retail sales this Valentine's Day, give one of our friendly SMS experts a call on 1300 883 400 or email info@smsglobal.com