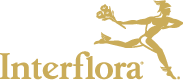 Improving the customer fulfillment process with SMS

One of the nicest ways to express a personal message is to "Say it with flowers", and that's exactly what Interflora help their customers do. Since its beginnings in 1908 at the Berlin flower markets, Interflora has grown to become one of the world's largest flower and gift relay companies, through its extensive network of around 70,000 member florists throughout Australia and around the world.
In 2012, Interflora Australia engaged SMSGlobal to provide an SMS solution that would help Head Office to communicate with their national network of one thousand florists. For Interflora, one of the main benefits of SMS is that it enables Interflora to contact florists with immediacy that just wasn't possible with email. Anna Chalabarczuk, Marketing Manager of Interflora Australia explains;
"As small business owners and operators, our retail florists don't always have the time to regularly check emails, however they carry their mobile phones with them at all times."
This Valentine's Day Interflora is also planning to use SMS to enhance customer experience and increase the efficiency of the fulfillment process. Interflora's mobile platform will also be complimented by SMS, as it will be shortly added to Interflora's key marketing channels, driving both revenue and engagement for the brand.
Looking for a last minute Valentine's Day gift?
Orders must be placed before 10am AEST on Thursday 14th February for Australian Customers - Interflora also delivers to over 150 countries worldwide, see www.Interflora.com for more details.