SMSGlobal at GiTEX

As our team settle into another exciting day at GiTEX Technology Week in Dubai, we've asked a few of our staff to get off the stand and check out the event to see what other fantastic solutions are being exhibited.
It didn't take long for our Australian colleagues Alex and Kate to put themselves forward for the challenge alongside CEO Carl Krumins. Before we knew it they were strutting their stuff out on the purple carpet and here's where they ended up.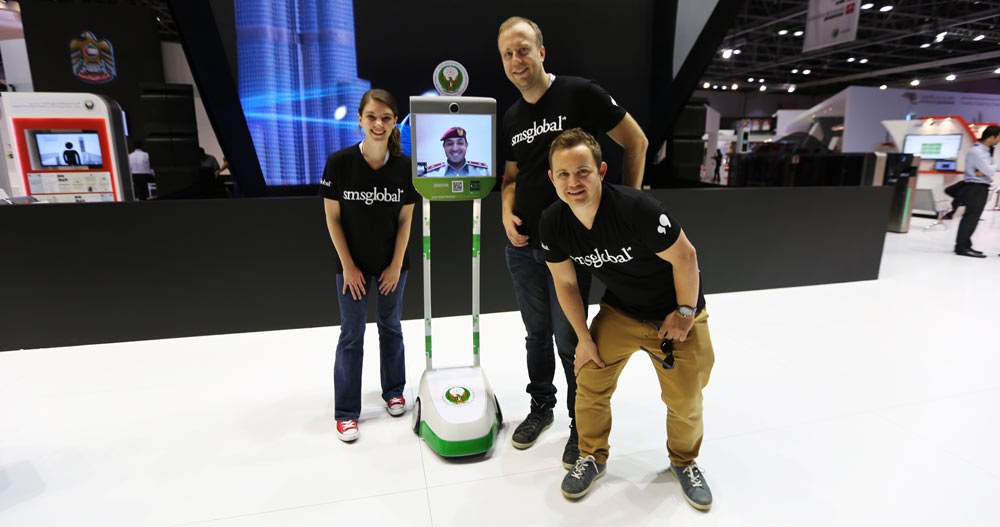 Firstly they checked out this amazing piece of technology above, which is essentially Skype on wheels. It allows a person to dial in remotely and more or less physically be wherever the device is. You can control its movement, allowing someone to move between rooms, follow a group… or as we discovered even chase people. Recently adopted by UAE government and police agencies, expect these to literally start popping into a meeting near you.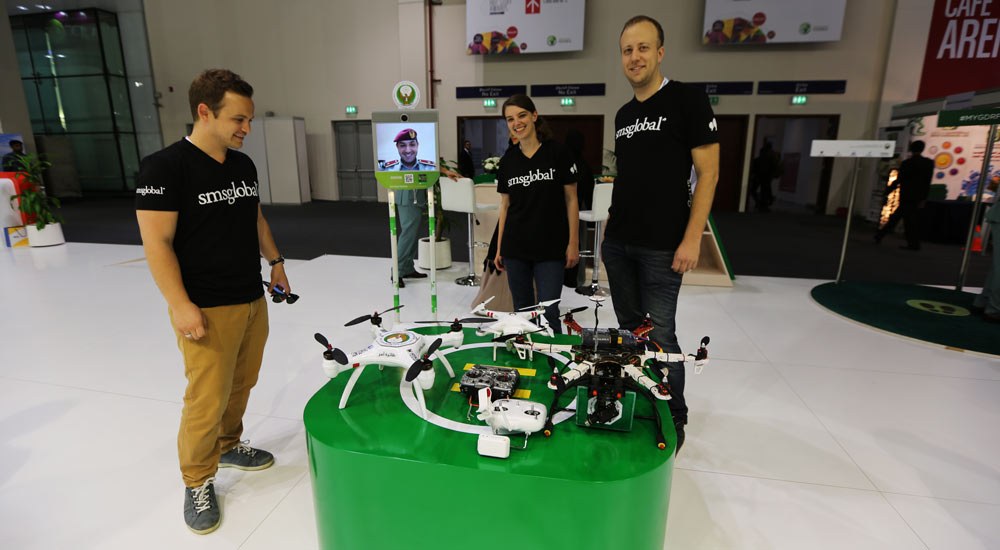 Again, staying in the government hall. The team stumbled into some drones at the General Directorate of Residency and Foreigners Affairs-Dubai.
As we gear up for the last few days of GiTEX we thank all of you have already come down to introduce yourselves. For those of you in Dubai yet to visit – we are located in the Zabeel Hall, stand Z-K27.
More updates to come.