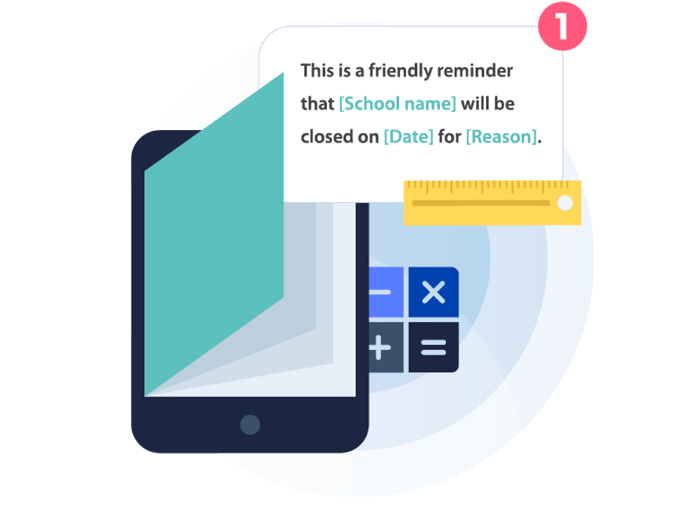 Effectiveness of text messaging in schools and childcare centres
How leading Victorian child-care centre, Ada Mary A'Beckett, uses Text Messaging technology to inform and connect with families
Ada Mary A' Beckett is a respected and much-loved child-care centre near Melbourne's CBD. With a strong focus on providing a warm and welcoming environment for children and families, the centre boasts an exceeding rating from ACECQA. It exceeds the national benchmark for high-quality early childhood education and care.
At Ada Mary, exceptional care extends beyond the classroom. The centre's child-focused approach is complemented by a high level of communication with families.
One of the ways the centre effectively keeps parents connected and informed is through a bulk SMS solution.
"We have been working with Cloud Communications company, SMSGlobal, since 2019," says Ada Mary Compliance Manager Lynette Berryman.
"Using SMSGlobal's MXT (Message Extreme) platform, we send time-sensitive SMS alerts and SMS reminders to families using a personalised sender ID to make it easy for them to recognise us.
An example of when we sent a time-critical bulk SMS message was in September 2021, when Melbourne experienced a magnitude 5.8 earthquake. Immediately after the quake, we sent an SMS to all parents to reassure them that the centre had not been affected and that all children were safe."
Since the global pandemic, Coronavirus occurrences remain inevitable in educational and daycare settings. Sending SMS has been the communications channel of choice for Ada Mary to advise parents of positive Covid cases.
Alerting families of Covid positive cases by SMS notifications allows parents to take appropriate actions in a timely manner. For parents with children who are considered an educational contact, immediate action can be taken to test and monitor children for symptoms, thus reducing the risk of transmission.
With an open rate of 98% – 90% of which are opened within the first 3 minutes of receiving, SMS facilitates fast and easy communications. With most SMS containing less than 160 characters, SMS alerts can be created and sent within minutes.
In addition to time-sensitive communication, Ada Mary has also utilised SMS for satisfaction surveys. Text messaging is the ideal channel for this task with its unprecedented response rates. A study has shown that SMS messages have a 209% greater overall chance of response than other survey methods, such as social media, phone calls and emails.
"Sending an SMS survey was quick, easy and cost-effective," says Lynette.
"Via text, we were able to send families a message including a unique link to a survey. After clicking the link, recipients arrived at a simple 10-question survey created using Survey Monkey. The results provided valuable insights and information, which we have been able to use to improve the Ada Mary experience for our families."
Mass text messaging has also been used to assist us effectively managing scheduling and catering for long weekend holidays. Ada Mary sent a text message to families before popular holiday times requesting notification of any absences. This allowed the centre to organise appropriate staff and catering.
Using 2 way SMS to communicate with parents and staff can help reduce the need for phone calls, and make schools and daycares run more effectively.
When the parents see an SMS with a sender ID, it often creates an urgency to read and respond. You can easily send a bulk text message campaign by using an SMS Gateway provider. This requires far fewer resources than other channels.
As a communications tool, SMS is a simple, cost-efficient and highly effective resource. Bulk text message campaigns can be sent quickly and easily using an SMS Gateway provider, requiring far fewer resources than other channels. Most importantly, though, with 91% of adults keeping their phone within reach (source: Morgan Stanley), text messages are a reliable way to connect when it's most important.
To discuss how SMS could be incorporated into your workforce management settings, contact our global customer success team at sales@smsglobal.com. Our team are available 24 hours a day, seven days a week, to help with any questions.