SMS marketing ideas for Easter

The Easter Bunny plans to bring a lot of hopping joy to many this Easter period, but it won't just be children smiling at the prospect of chocolate gold. Last year alone, according to IBIS, Australians spent over 3 billion dollars, placing it in good company as one of the most profitable holiday periods of the year.
And what were we spending our $155 per person on? A variety of items from chocolates to alcohol, decorations to holidays… but it didn't stop there. There were actually tremendous opportunities shown in less obvious industries – such as health and beauty, travel and even business-to-business companies.
So how can you capitalise on this?
If you're looking to run another sales campaign, following from the hustle and bustle of Christmas, Easter can provide the perfect opportunity to kick-start your 2016 with a marketing campaign that gets your companies profits hopping.
But you need to engage in something that's going to be effective, cost-friendly and reach your customers in a timely manner. You need something with a high open rates, minimal worker output and a ROI which will help you business immediately.
What magical solution could this be? It's simple and you engage with it, over 50 times a day. I'm talking about SMS. Here me out, let's take a look at a few ways you could utilise SMS this Easter period.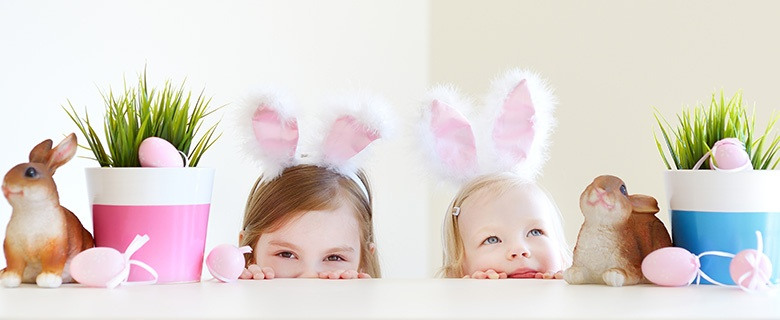 Easter Egg Hunts
Everyone loves an Easter egg hunt. Have a little fun with your Easter marketing! Hide SMS codes on your flyer and get your customers to text in the number. Correct answers before a certain date get a voucher or discount for your services.
Loyal Programs
People love receiving gifts, why not select your most loyal clients and send them a special Easter gift. This could be in the form of a digital coupon, gift voucher or limited time offer sent via MMS or WAP link – but whatever you choose, be sure they know they're being rewarded for their loyalty.
Sales and Discount Coupons
Highlight sales offer's or timely redeemable coupon discounts. It's a great way to remind those who may be looking for a last minute deal and with a 98% open rate, you know your message is going to be heard.
Automating & Managing Staff Rostering
The Easter period can be a chaotic time for any organisation, especially for businesses that need to roster on extra staff.
Sending a text message is the best way to connect with your staff in a timely manner, ensuring a speedy response.
You can use SMS to manage staff rosters, letting your casual staff members respond quickly to shift availability times, allowing you to plan ahead and ensure you have enough floor staff available to handle peak periods.
A Simple Message Can Go A long Way
Last of all, why not simply show some Easter spirit and wish your customers a Happy Easter… you'd be surprised how far a simple message can go and could actually be a very effective tool in keeping you in your customer's minds over the Easter period. You can combine it with information about your hours of operation during the holiday period as well. This simple message could be the difference between your customers using you or a competitor.
Need a little help crafting your message this Easter? We have your back. Get in touch with us today.