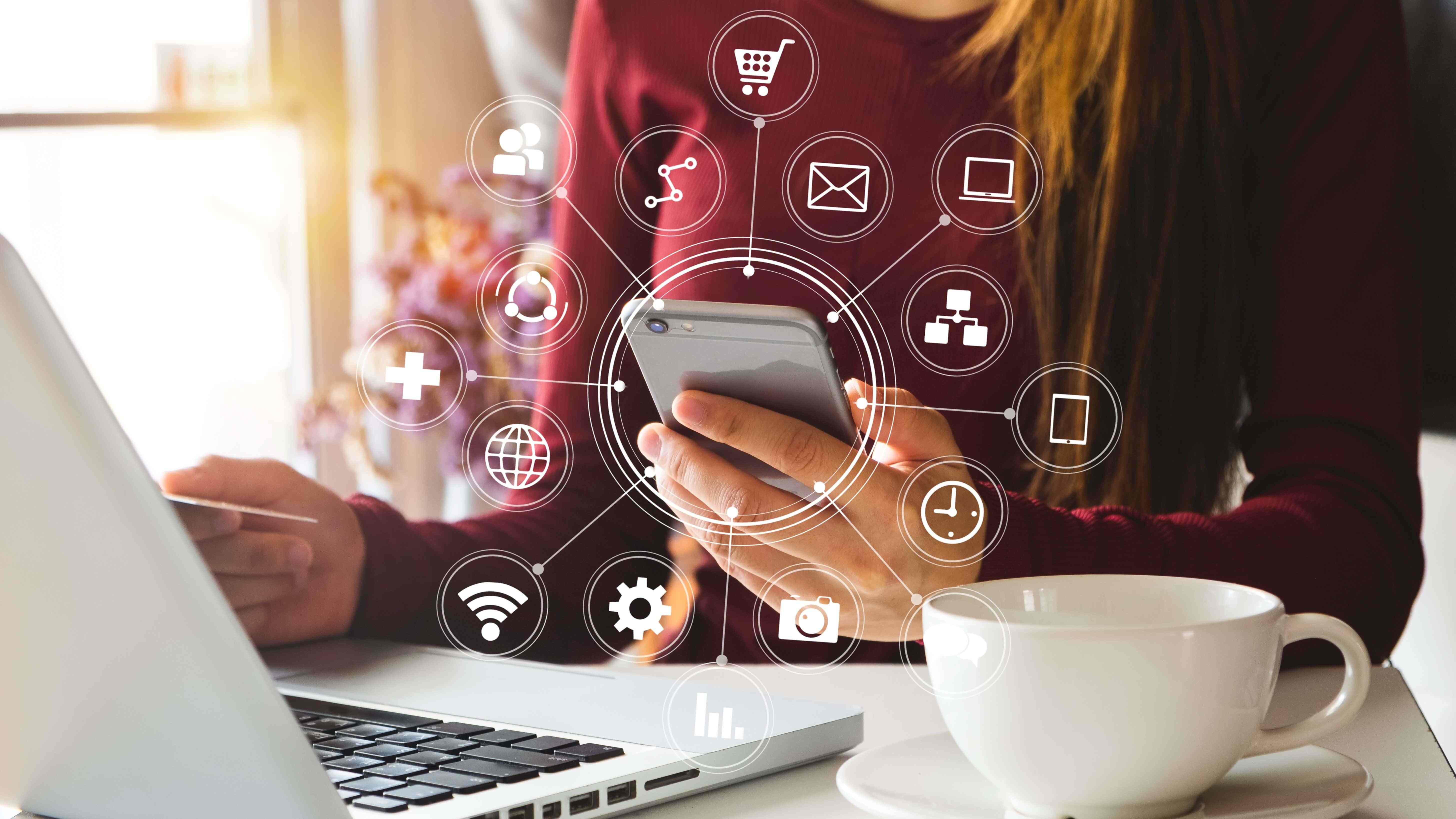 Branding with a dedicated number
In today's global market, the battle for business is fierce and the competition formidable. To achieve cut through is this environment, businesses need to differentiate their product or service, taking deliberate actions to establish the style, feel, message and values of their brand.
Branding is one of the most commonly overlooked sources of competitive advantage. A strong brand can promote recognition for your business and establish you as a lifelong partner to your customers. Branding isn't simply having an instantly-recognizable logo or a great slogan – it's everything you're your business encompasses and helps to set you apart from others.
It's likely you have a brand name and logo, but what about a recognisable and totally dedicated number for your business? Consistency is key to successful branding and setting up a dedicated number allows you to use a consistent and identifiable sender ID for all messages sent from your messaging account, giving you greater visibility and marketability.
Sending out recognizable and personalised SMS campaigns can help to reinforce the emotional relationship that is at the heart of a truly successful brand. You want to ensure that your subscribers are able to recognize your text messages right away.
What exactly is a dedicated number?
A dedicated SMS number (also known as a virtual SMS number or virtual mobile number) is a phone number belonging to one account that allows you to send individual or bulk SMS to customers from the same number, every time. Think of it as your own special unique code that customers can come to know you by.
Dedicated or virtual mobile numbers enable customer initiated engagements (allowing customers to message you directly at your number, not just reply to messages you send them) and can greatly help you to streamline your customer service and support. The benefits of having a dedicated SMS code are many. More than enhancing customer engagements, a dedicated number adds credibility to your brand.
Long code and short code
If you are considering utilizing SMS marketing, it's worthwhile understanding the difference between SMS long codes and short codes. Although their uses tend to differ from one business to another, both are very important and form the basis of any SMS marketing campaign.
Long code
Also known as a long virtual number or simply long number, a long code is a unique 10-digit phone number used by businesses to receive SMS messages and voice calls. Long numbers are usually tied to an area code and are used for person-to-person communications and can send only 1 message per second. As a result, they are mainly used for non-marketing applications such as customer service and chat applications.
Short code
An SMS short code, on the other hand, is a 5-6 digit number that can send and receive SMS. Unlike long code numbers, 5-digit short codes are easy to remember and as such, are perfect for marketing and can greatly enhance your brand. You can advertise your short code number in-store, on social media, on your website as well as on traditional advertising mediums such as TV and print media enabling you to generate leads and grow your mobile database with user-initiated engagement.
Short codes support high-volume messaging and can reach many different users at once. This makes them perfect for bulk SMS messaging and urgent SMS marketing campaigns. Using 2-way communication, you can be able to send text message coupons, promotions and personalised offers to your subscribers and obtain immediate feedback.
Dedicated numbers make it easy for customers to interact with your brand and unlike shared codes, customers won't necessarily need to use a keyword to get in touch with you.
Final word
A strong brand is critical to achieving marketing success. And what better way to build your brand than leveraging SMS – the fastest growing and most effective marketing channel. Text messaging can take your brand to the next level and help you establish a loyal customer base.
If you want a permanent and powerful SMS presence for your brand, then obtaining a dedicated number should be your go-to course of action.
At SMSGlobal we can help you choose, set up and reap the benefits of a dedicated SMS number for your business. If you'd like to speak with one of our friendly customer success team members about setting up a dedicated number for your business, feel free to contact us on 1300 883 400 or email sales@smsglobal.com