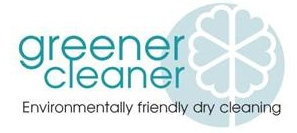 Greener Cleaner make the most out of a Dedicated Number
Greener Cleaner is a dry cleaning delivery service.
With trade commencing in 1999, Greener Cleaner began using SMS about 3 years ago. "We use bulk text messaging to remind customers that there'll be a dry cleaning pick-up from their home or office the next day. This simple SMS message, in the form of a reminder, has helped Greener Cleaner grow its business and through its use, we achieve about 20% more business from existing customers" says Greener Cleaner business entrepreneur and owner, Kris Anderson.
"We have a Dedicated Phone Number for the business and we know that making contact easily means customers feel looked after" added Kris. "With a Dedicated Phone Number, customers can phone us and text us on the same number, and we always include a link at the end of each message which links customers to a particular cleaning tip on our website."
Having tested a number of communication mediums, Kris is all too familiar with the positive metrics associated with SMS. "People read SMS much sooner than any other notification and engaging our customers via SMS means no wasted time. We also run a monthly clothing donation drive called 'Rags to Riches' and notify our customers via mobile messaging."
"With a green and community orientated ethos, SMSGlobal sees Greener Cleaner as an inspiration in the way they do business" said SMSGlobal CEO, Carl Krumins.
"Greener Cleaner donate 1% of their time, 1% of company profits and four hours per month, per staff member to the community in one way or other", stated Anderson. "It's rewarding to run a business which gives back to the community, and we're happy that SMSGlobal provides us with a cost effective tool to help us to continue to do so."