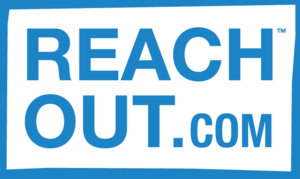 SMS for community health
ReachOut.com is Australia's leading online youth mental health and wellbeing service. Every year ReachOut.com helps hundreds of thousands of young people with information, stories and tools on everything from finding motivation, through to getting through really tough times.
In 2012 ReachOut.com re-launched a new, future-focused technical platform, packed with innovative features, including SMS Tips.
Powered by the SMSGlobal gateway, SMS Tips is a service ReachOut.com subscribers can opt in to receive tips about stress management, challenging negative thinking, and other positive psychology related messages. This helps young people access actionable tips and help in a regular, convenient and low-cost way.
Nathalie Swainston, Brand & Marketing Manager for ReachOut.com Australia, says, "adding SMS as a method for young people to receive information and help from us was so important. We identified the need to have a channel where we could communicate with them in a personal way." Working with the team at SMSGlobal ReachOut.com was able to integrate SMS messaging functionality and enable the Tips service to launch in early 2011.
"We've had thousands of people subscribe to our SMS campaigns, and they really do help deliver actionable tips to young people that not only help them, but stop them feeling so alone," says Swainston. "The system works well and SMSGlobal made getting started really easy for us".
To learn about integrating SMS functionality into your website, speak with us today or download our latest technical document.