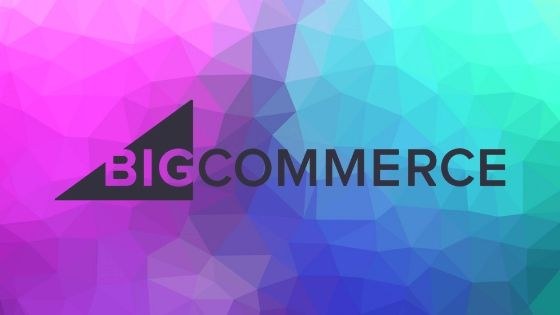 SMSGlobal integrates with BigCommerce
Our commitment to providing communication solutions doesn't start and end with our competitive SMS prices. We care about creating a seamless and efficient experience for users to connect with clients directly.
By developing API integrations, we provide CRM, CMS and ERP extensions to enhance communication services. Our APIs provide a fully integrated journey for businesses and consumers to utilise mobile messaging, send bulk SMS and communicate through 2-way texting built into an established platform.
What's new
Our latest integration with BigCommerce allows online retailers to keep updated on business and customer concerns and respond accordingly. The merchant receives notifications via SMS when an order is placed, or an order message is created. And customers are kept up-to-date with alerts on order confirmations, updates and delivery information.
Online retailers look for SaaS eCommerce platforms like BigCommerce who provide a wide variety of communication, security, customer conversion and sales solutions. With all these tools at their fingertips, users benefit significantly with options such as automated SMS available and subsequently, so do their customers.
Who is BigCommerce?
Having handled over US$17 billion worth of merchant sales throughout 120 countries since 2009, BigCommerce is an industry leader in eCommerce for enterprise brands including Ben & Jerry's, Skullcandy and CamelBak. Providing an extensible SaaS to online retailers, their mission is to revolutionise the way people shop, work and live through their robust commerce platform.
SMSGlobal's BigCommerce extension
Integrating with BigCommerce means that users can access a robust SMS gateway through their existing eCommerce platform. With a free SMSGlobal account, SMS capabilities can readily be integrated into your already-established platform. Customers are informed of the purchase process, dispatch and delivery throughout the journey with text message notifications. And merchants can send and receive SMS for orders, payments, shipments and updates.
What are the benefits?
- Accessibility: as SMS is fully integrated into the BigCommerce platform, all you need to do is create a SMSGlobal account and sign in via BigCommerce (see 'How to add SMS' below).
- No financial commitment: free integration, signup and use of our platform, you only pay for the SMS you send at a competitive price
- Email To SMS: send a text message from any email platform directly to a recipient's handset
- Flexible: our robust platform has a variety of communication solutions available included in our integration with BigCommerce
- Automated solutions: triggered messages can be set up to optimise your workflow
What can the integration do?
Our BigCommerce integration can help you manage the customer lifecycle journey from beginning to end. You can easily personalise your SMS communications and grow the relationship with your customer through individual and bulk texting.
Our most popular features include:
Customer welcome message - automated messages can be set up via triggers, meaning a friendly welcome message is automatically sent to any new customer that makes a purchase or creates an account on your site.
Order confirmation - receiving an order confirmation message is the norm and SMS is the perfect platform for customers to receive their verification instantly.
Delivery updates - in the eCommerce industry, it's best practice to send delivery updates to customers. With SMSGlobal's integration, texts are automatically sent with shipping information throughout the delivery process.
Status updates - from cancellations to refunds and updated shopping carts, you can send automated order updates to customers using this integration.
Log history - tracking your communications is vital so you can view all previous messages and delivery times to determine who has been sent messages, and when.
How do I add SMS text messaging to my BigCommerce account?
1) If you haven't already, sign up for free with SMSGlobal. Note down your free API username and password from your SMSGlobal account
2) In your BigCommerce account, go to Advanced Settings > Order Notifications. Under Notification Methods, check SMS Text Message and click Save
3) Once the page refreshes, insert your SMSGlobal API credentials and your mobile number, and click Save
Why is SMS important?
Consumers expect direct mobile messages as a form of communication across the board. Communication is essential, so adding text messages to your communication toolbox only makes your business more accessible. Sending notifications such as a welcome message, verification codes, order confirmation, payments and delivery updates with SMS keeps customers informed.
Maintaining touchpoints offers a level of assurance and strengthens trust with the customer, as well as prompts 2-way communication between your business and your customers. SMS alerts might also prompt your customers to provide feedback, giving the company crucial insight into how to improve service.
Related: The Ultimate Guide to SMS Marketing
Examples of how SMS enhances the customer journey
- Once a customer inputs their contact details to your retail site, and their purchase is confirmed, a receipt is delivered to them via SMS
- When a customer's order has been dispatched and is ready for delivery, an SMS is sent to the customer with an estimated arrival date
- The courier sends an SMS on the day of delivery, informing the customer of the impending order arrival. This text might include a set of options regarding delivery preference asking the customer to decide between delivering the package to the provided address or left at the closest post office for pick-up. Using 2-Way SMS, customers can respond with their preference and, through automated triggers, the courier is notified.
- After the item is delivered, a follow-up text message is sent thanking the customer for their purchase and can prompt them to leave feedback about their experience
For more information about SMSGlobal's integrations and plug-ins feel free to get in contact with our knowledgable Customer Care team on 1300 883 400 or info@smsglobal.com