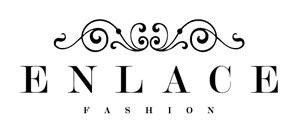 Enlace Fashion utilising SMS promotions, reminders & notifications

Brave and sassy ladies fashion boutique, Enlace Fashion, launched one and a half years ago. We interviewed owner, Anastasia Vatunskuya recently to explore the ways they navigate their market and stay ahead of the competition.
"Carrying selected Italian, Brazilian, Spanish and Australian labels, Enlace Fashion is not only about stocking what our customers want – stylish label clothing, jewellery & shoes" said Anastasia. "It's about communicating the change, seasons, events and news that provokes interest in an ever changing and competitive world of design and fashion. And it's for this reason, we integrated mobile messaging into our business model immediately."
Their retail store occupies boutique real estate in fashionable Double Bay, Sydney and introduces labels through holding launch events, dinners and participating in fashion shows. "We use mobile messaging for sales, promotion, new arrivals, reminders and operating hour notifications" said Anastasia. "Our philosophy and attitude to communicating with our customers via mobile has become somewhat of a religion now that we know how our customers like to be kept up to date".
"The thing about fashion is that it changes so frequently. You really do have to have a good, reliable communication model in place to ensure you can share news with haste. SMS helps us do this" said Anastasia. "It's quite simple really. We continue to grow a loyal customer base and following by sharing information about our lines the way our customers want us to."