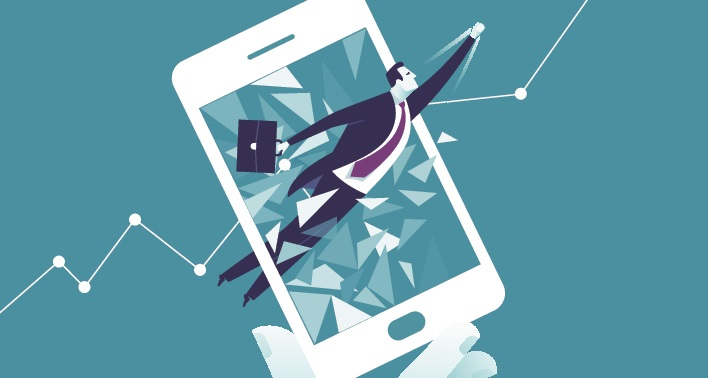 Technology Milestones of 2018

2018 was another year of amazing technological advancements. Home automation continues to get smarter, the internet of things is growing every day and blockchain technology is giving us greater financial security than ever before. But what other incredible tech breakthroughs did we see in 2018?
1. Frigondas
The Frigondas is best described as a 'reverse-microwave'. With this appliance, you can freeze items 15 times quicker than a freezer or cool beverages in just a matter of minutes. Not only that, it also doubles as a microwave! Industrial 'instant-freeze' machines have been around for a few years. However, these cost upwards of $10,000, take up as much room as a standard fridge and are only ever used by large restaurant kitchens. The Frigondas is predicted to come in around $1000 making it the first affordable 'instant-freeze' appliance to hit the consumer market. It won't be long until we start seeing these devices in household kitchens around the globe.
2. 3D metal printing
There have been significant advancements in the world of 3D printing in 2018, none larger than those involving metal printing. In previous years, 3D metal printing had minimal printing methods, prolonged production times and was high in cost. This was mostly due to there being no 3D metal extrusion printers - a printer type that helps reduces costs, improve print times and create designs more intrinsic, detailed and stronger than ever before. However in 2018, Desktop Metal and Markforged released affordable 3D metal printing technology. This breakthrough in technology opened the door for other suitors to follow with the likes of HP releasing a consumer grade 3D metal printer in September.
Related: Mobile Technology Milestones of 2017
3. Blockchain
Originally invented to protect cryptocurrency transactions, blockchain technology expanded into new industries in 2018. Online privacy has been a hot topic of conversation this year, headlined by the Cambridge Analytica and Facebook scandal. With users more concerned about their online profiles than ever before, the introduction of blockchain-based privacy systems came at the perfect time. Across finance, insurance and more, blockchain technology is slowly becoming the industry standard for data protection.
4. Sphero BOLT
STEM (Science, Technology, Engineering & Mathematics) gadgets have become increasingly popular in recent years, seen as an engaging way to aid the learning and development of children. Sphero have been leading the charge in STEM toys, with their devices found in major retailers across the world. Their newest release, the Sphero BOLT, is an app-enabled robot that brings the latest programmable and coding technology to the fingertips of children. In a tech-driven world, these toys are the perfect way to help children become future-ready.
5. Babel Fish Earbuds
This year Waverly Labs released earbuds that can translate 40 different languages in real-time. Bilingual communication devices were previously only a figment of our imagination, as seen in Hitchhiker's Guide to the Galaxy in the form of a friendly yellow creature known as Babel Fish. However, this year Waverly Labs announced Pilot, which had been in the works for the past 4-5 years. With over 42 different dialects, Pilot is already revolutionising the way we communicate across the globe. The dual-noise cancelling microphones help deliver quick and accurate translations and this device will no doubtingly be useful on both a personal and B2B level.
6. 5G technology
5G is the fifth generation of wireless technology to hit our mobile devices. Consumers have been experiencing maximum speeds of around 16mbps on the 4G network for the better part of a decade. 5G technology promises to deliver speeds in excess of 1gbps - 64 times as quick as our current connection. In addition to faster speeds, latency speeds will be 9 times as fast (just 1ms) and 5G towers will be able to connect more devices than ever before. The introduction of 5G has already begun in some countries, with most to have the tech available in early 2019.
7. Smart Displays
2018 saw the invention of a new type of home automation known as smart displays and nearly everyone wanted in on the action. In addition to the same great features as smart speakers, smart displays can also host video calls, show you the news, give detailed weather reports, manage all of your home automated devices and more. Amazon were one of the first to hit the market with their Echo Show and Echo Spot, closely followed by Google's Home Hub. Lenovo and JBL also joined the party and Facebook are the latest to release a smart display device with their Portal.
8. iPhone Xs
Released on 21st September this year, the iPhone Xs is the latest in Apple's long list of smartphone devices. Featuring an A12 Bionic CPU and a 5.8 inch Super Retina OLED screen (6.5 inches for the Max), it's safe to say that this is Apple's most powerful and beautiful phone to-date. The iPhone Xs also comes with a 4GB memory and an IP68 water-resistance rating.
9. Samsung Galaxy S9
Samsung's latest smartphone, the Galaxy S9, was released on 16th March 2018. A 5.8 inch Quad HD+ Super AMOLED screen (6.2 inches for the S9+) gives it a better display than it's Apple rival whilst it's dual pixel 12MP rear camera produces some of the best low-light photos ever seen on a smartphone.