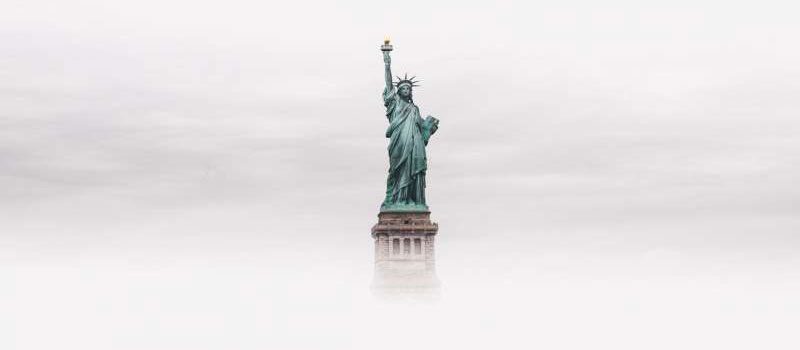 11 ways brands celebrate Independence Day
Independence Day is an exciting time of year and each year American consumers spend billions of dollars on celebrating this momentous holiday. Do you ever wonder how companies do it? It's simple, they celebrate the day just like you do!
They do this by dedicating time and effort into organising Fourth of July events with fireworks, an abundance of food, decorating stores and offices with red, white and blue, dressing up for the special occasion, getting involved in contests and charity events, sharing their story on social media and good old (and new) fashioned marketing.
Get in on the fun and find out more about the ways brands celebrate the Fourth of July! Who knows, they might even text you about it with a reminder of what's on for this big holiday.
1. 4th of July events
Coming up to Independence Day, you can bet brands will celebrate with parties, functions and get-togethers. And these celebrations aren't limited to a specific contact list, inviting the likes of customers, clients and employees to join in the fun.
Whether these events are more traditional and historically-focused or centered around honoring America in all its greatness today, enjoying the festivities is the main aim.
Getting people involved isn't the hard part because there is always so much going on. What is difficult is to get people involved in one, two or even three events on this holiday.
Most of the time, people have an outdoor barbeque and grill out with family and friends, neighbors and colleagues, but it can also extend to retailers having sales or big brands putting floats in a local parade. As it's a highly recognized national holiday, the Fourth of July lasts from dawn until after dusk, with great parades, roaring fireworks and food galore.
Businesses don't want you to miss out on anything they have planned so you can probably expect a message letting you know what they are doing to celebrate the big day, and how you can get involved. They do this through an SMS platform like SMSGlobal that ensures personalized bulk texts are delivered directly to their intended recipients (you!). But even so, make sure you check out what your favorite brands are up to for Independence Day in your local area so you can get in on the fun!
And if you're lucky, maybe a pool will be involved!
2. Get in on the grub
Is a celebration even a celebration without food and drink? One could argue 'yes', but they'd be wrong especially when talking about the Fourth of July.
Grilling out is the perfect description of what most Americans get up to on Independence Day. For those who don't know, a grill out is a casual Dad-term to describe an outdoor barbeque. And it's not surprising that a typical Dad-move is getting everyone together to feast on everything barbeque.
Let's not forget some of the delicious dishes that are absolute classics on this big holiday:
Steaks, burgers and hotdogs
Grilled veggies
Cornbread
Baked beans
Summer salads, especially coleslaw and potato salad
Corn on the cob
Chips and dip
Pickles
Desserts like strawberry shortcake, apple pie and peach cobbler
Lemonade
Beer
American flag themed foods are fun, too, like a flat board spread with red (tomato), white (goats cheese or bocconcini) and blue (blue chips) for example.
The U.S.A is so diverse that it's also normal to share a variety of cultural dishes and maybe even get a group of people together for a potluck. No wonder 'feast' and 'festivities' are such similar words. Brands use enticing dishes to draw in a crowd including grill outs, events at a food truck stop or even a tasting at their local store. Either way, it's good to get in on the grub!
3. Red, white and blue dress ups
A classic patriotic get up might include blue jeans, white top and red shoes or cap. To get in the festive mood, add the American flag to your outfit where you can and you won't go amiss — a neck scarf is a timeless example.
Brands usually have contests over social media to see who can come up with the most creative and patriotic ensemble. And even fashion retailers include red, white and blue to their seasonal trends so they don't miss out on the opportunity the Fourth of July offers them. With branded advertisements colored red, white and blue, businesses can send bulk SMS or MMS about their upcoming Fourth of July campaign.
4. Fireworks!
Towards the end of every Independence Day, the annual fireworks display is a show that many love. Some people attend local events that hold a fireworks show, others go to watch a large scale spectacle, while others put on their own small backyard or beach fireworks.
The scene of beautiful lights and sparks in the sky is a sight for sore eyes, and it brings people together. For that brief time, they are silent and present. These fantastical displays are utilized by businesses to promote their name, brand colors and message while providing a mesmerizing show for the audience to enjoy.
5. Share the story
If you follow your favorite influencers, celebrities and brands on Instagram, Facebook, Twitter, etc. you'll probably notice the amount of published content coming up to the Fourth of July. Especially on the big day, you'll feel involved with whatever your favorite handles are up to with the amount they are sharing on social media.
An information sharing platform based around easily digestible content like short-form text, photos and videos, social media is the best spot to post what you're up to, who you're with and how you're celebrating Independence Day with your followers immediately online.
And for more directed content, SMS can be used to promptly contact specific contact lists updating them on events, reminders and promotions coming up for Independence Day.
6. Competition time
Raising brand awareness through contests, free gifts and giveaways are perfect for gaining traction and followers. What is fun is local events with sports games, contests and competitions that everyone can get involved in and cheer on in person and via their phones. Triggered and two-way SMS allows recipients can easily go in the running for a competition directly from their phone. Other fun activities onsite at fairs or local events include a hotdog eating competition, a cake baking contest, a game of baseball or even just playing fun games to win small prizes with family and friends.
7. Giving back
Charities do so much for people in need, scientific research and activism. So on a day where people tend to spend so much money and time honoring an important day in America's history, why not give to an important cause as well?
Part of business operations is Corporate Social Responsibility, and this refers to a designation of funds and time to helping social change. However, outside of those designated resources, it's nice for a brand to give back through volunteering and raising money and awareness for causes. Text in to donate to a specific foundation, or maybe they will text you raising awareness and how you can assist. Such causes may include cancer support and research, helping the homeless or animal rescue.
8. Fun with free gifts
Who doesn't love free stuff? Giveaways and free gifts are huge incentives for people to interact with your brand and get involved with any campaigns going on. It's immensely successful and can be seen working fruitfully on social media, in particular during big holidays like the Fourth of July.
But even when artists give away free t-shirts at music concerts or winning a charity raffle, getting free stuff is immensely satisfying. Motivation to complete a survey or sign up to be a member is increased when you get the chance to win something you fancy. Brands may send a flash notification via text to let you know where and when you can receive free gifts.
9. Time to redecorate
Get into the holiday spirit by decorating your workplace, home, gym, backyard, etc. with all things red, white and blue.
It's not a hard date to remember, but brands will certainly not let you forget! Changing brand colors and themes to celebrate Independence Day is not unheard of for businesses. Trust me, you'll see the colors of the American flag everywhere coming up to this special occasion.
10. You bet we've got a sale
And to commemorate the big day, you can bet brands will have sales coming up to the Fourth of July with clothing and decorations to celebrate with, as well as limited time discounts like 24-hour flash sales in-store and online or fixed date promo codes for online sales. Brands utilize SMS by sending out promo codes and reminders for in-store and online sales.
11. Who needs marketing?
Although brands spend a decent amount of time and money on the perfect marketing strategy, this time of year there is almost no need for a marketing campaign because Independence Day markets itself. In 2017, 71% of marketing emails were sent out only the day before the Fourth of July and was still majorly successful. It's because the day is nationally renowned and hard to avoid seeing as all Americans tend to celebrate it.
On a day like this, is marketing even necessary? Yes, if you know what's good for you. Yes, there is already a lot going on and brands can get lost in a sea of ads, but with SMS it's easy to cut through the noise and directly to intended recipients.


At SMSGlobal we pride ourselves on providing our customers with a robust messaging gateway, quality customer service and support throughout their whole experience. Contact us on 1300 883 400 or info@smsglobal.com to find out more about how you can utilize SMS in your mobile marketing campaign.